Spiritual successor to espionage RPG Spycraft gets a full retail release
Sneak into The Spy Game.
After a successful Kickstarter campaign in 2019, The Spy Game, an upcoming roleplaying game inspired by Spycraft, is seeing a retail release.
The Spy Game is an RPG that was originally launched on Kickstarter in July 2019 - receiving £30,858 ($426,690) during its campaign period - but is seeing a full retail release later this week.
Designed to be used with the Dungeons & Dragons 5E system, The Spy Game sees players becoming secret agents in a world of international espionage. Players are signed up as members of an Agency hired to carry out covert missions alongside a team of con-artists, infiltrators, hackers and other suspicious individuals.
There are eight different classes to choose from when creating characters, alongside 16 different specialisation options for those classes. From a more technical minded character like the Hacker, to the charismatic Face of the operation, players are able to pick an archetype to suit them - and even make their own unique one if they want. Players can also equip their agent with an arsenal of weaponry and gadgets before each mission, as well as take control of a selection of air, land and sea based vehicles.
The games master will be able to use the D&D 5E style ruleset to create their own espionage themed settings, presenting various missions to their players or otherwise giving them the freedom to pursue their own goals.
The Spy Game was co-written by Eric Campbell - a GM for YouTube tabletop channel Geek and Sundry - Charlie Smith, Oz Mills, Virginia Page, who has previously worked on sci-fi themed RPG Star Trek Adventures - and Rob Wieland, who has been a contributor for Dicebreaker in the past. James Barry, a developer behind Fallout: Wasteland Warfare, is also involved in the creation of The Spy Game.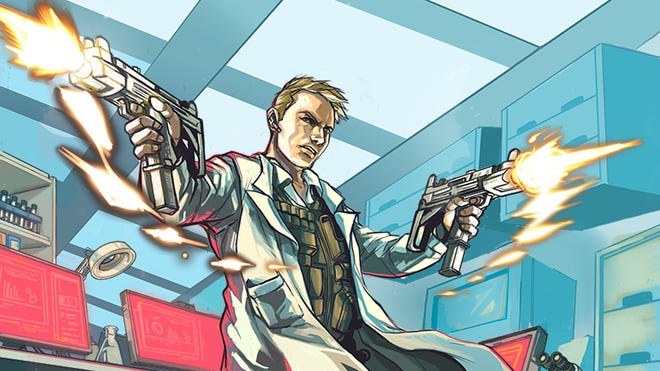 Black Cats Gaming, an independent studio co-founded by Sam Webb - a producer for Star Trek Adventures and horror RPG Achtung! Cthulhu, as well as a co-developer on Dune: Adventures in the Imperium and the Fallout roleplaying game - and Barry, is the publisher responsible for releasing The Spy Game.
Spycraft is a roleplaying game based on the d20 system - which was used to create D&D Third Edition - that was first released by Alderac Entertainment in 2002. The RPG has players becoming spies in a world that veered between classic espionage and supernatural themes, depending upon the setting chosen by the GM and players.
The retail version of The Spy Game is set to be released on April 2nd. The PDF version of The Spy Game: Core Rule Book is available to purchase right now at a retail price of £15 ($20). Alternatively, a PDF of the Quickstart set of rules for The Spy Game can be downloaded for free.