New Witcher board game features playable Geralt, Yennifer and Ciri
Alongside Vesemir and Dandelion.
A new board game based on the Witcher video games enables players to embody iconic characters from the series.
The Witcher series of video games is adapted from the books by Andrzej Sapkowski and sees the titular Witcher – a mercenary who specialises in killing monsters – Geralt of Rivia, travelling across the fantasy Continent to find work. Along the way, Geralt inevitably gets roped into various plots, schemes and political drama taking place across the land, as well as meeting a cast of interesting characters.
Other adaptions of The Witcher books include a television series produced by Netflix starring Henry Cavill as Geralt – with the third season recently being released – an animated film, also on Netflix, called The Witcher: Nightmare of the Wolf and a tabletop roleplaying game released by R Talsorian Games.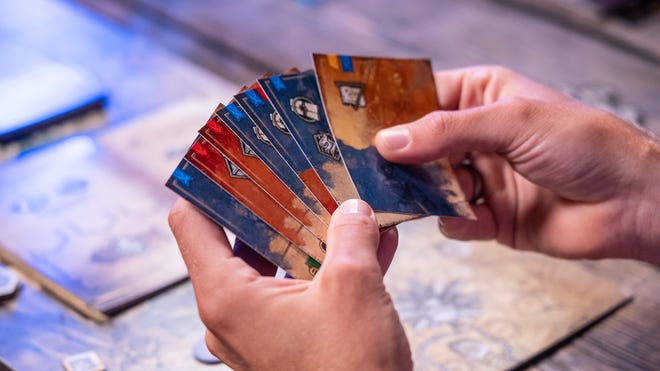 The Witcher: Path of Destiny is an upcoming board game that enables players to take the role of characters from the video game series, as they embark on various quests. Players will be able to choose from Geralt, sorceress Yennifer, dimension-hopper Ciri, battle-hardened Vesemir and the bard Dandelion. As one of these iconic characters, players will experience a series of quests inspired by those featured in The Witcher video games. Though the group will all actively contribute to the storytelling in Path of Destiny, only one player will take home the ultimate glory.
Path of Desitny supports between one and five players and takes between 45 to 90 minutes to play. Each character will have their own unique abilities that players will be able to use in order to carve out their story. Players can choose between three main storylines in their playthrough: with one being inspired by the hunt for the Striga, with more details about the others to be revealed soon.
During the game, players take turns to draft cards from the board, with their choices being based on what kinds of actions they want to perform. Players then place two cards from their hand on the board, with their chosen actions deciding the trajectory of their character's story. The direction of the story for each playthrough is determined by what actions were played, with the most commonly played type of action deciding where the story goes.
Watch on YouTube
Wheels highlights some of the most anticipated upcoming board games.
The fantasy board game ends after three rounds, wherein an epilogue is read out and the player who made the most impact on the story is named the winner.
The Witcher: Path of Destiny is set to be published by Go On Board – the studio responsible for The Witcher: Old World, a board game set in the time before Geralt's adventures – in partnership with CD Projekt Red, the studio behind The Witcher video game series.
A crowdfunding campaign for The Witcher: Path of Destiny is set to be launched on Gamefound sometime in the future.