Seven Samurai-inspired tabletop RPG sees players defending a town from an army of bandits
The ballad of Thirty Foes.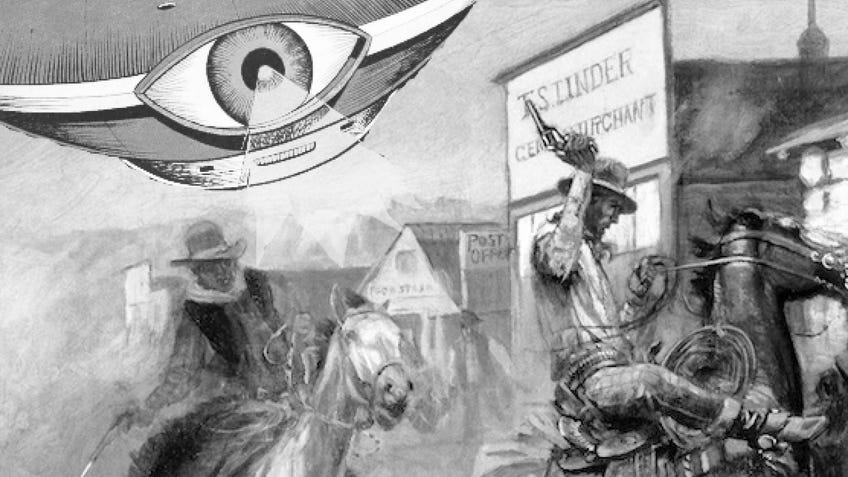 A new tabletop roleplaying game takes inspiration from classic movies Seven Samurai and The Magnificent Seven.
Thirty Foes is a tabletop RPG that has players defending a town from an incoming army of bandits. The game takes direct inspiration from the 1954 Japanese film co-written, edited and directed by Akira Kurosawa in which a village of farmers seek help from a team of rōnin to protect their crops of a group of bandits. Seven Samurai was remade in 1960 by John Sturges and William Roberts as a western called The Magnificent Seven, which follows a similar plot and features shared motifs of a team of unlikely people standing up for an oppressed community.
Watch on YouTube
Maddie shares of the most exciting upcoming roleplaying games coming this year.
Both films are paid homage to via Thirty Foes' premise, as well as its setting – a space fantasy western – and its gameplay mechanics. Players in the tabletop roleplaying game rotate three key roles: the godslinger, the opposer and the arbiter. As godslingers, players become "cosmic cowboys" armed with the skills and experience to directly face-off against the incoming army. Opposers and arbiters will work together with the godslingers to decide how to prepare the town for an invasion in the hopes of minimising the potential carnage.
Using elements from map-making RPG Beak, Feather and Bone, created by Possible World Games, Thirty Foes sees players negotiating amongst each as to what will go where within the town. During the map-making face, coins are placed throughout a map of the village to decide chokepoints and where confrontations may take place. Once the bandits arrive, the players will initiate coin-tosses to determine the fates of these standoffs, with player actions – including opportunities for character sacrifice – influences the outcomes.
Wheels highlights four of the best RPGs that don't need a GM.
Thirty Foes was created by Kayla Dice and will be published by Rat Wave Game House, a studio that has previously released roleplaying games such as Old Gods and Young Guns – which shares a universe with Thirty Foes – queer RPG Transgender Deathmatch Legend and a horror TRPG inspired by classic monster movies called Fear the Taste of Blood.
Players can get a digital copy of Thirty Foes from the game's Itch.io page via Rat Wave Game House for $15 (£12) or more.