Alien and Dead Space-inspired RPG Those Dark Places arriving this autumn
I admire its purity.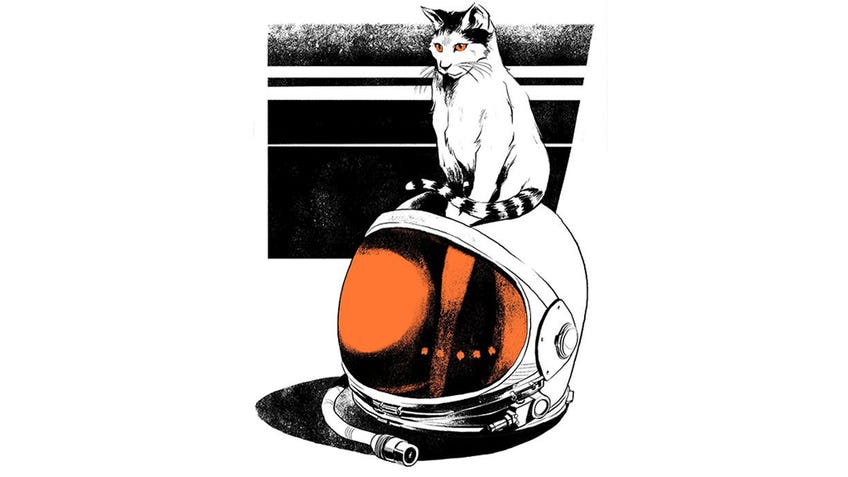 Venture into the darkest corners of the galaxy in Those Dark Places, an upcoming sci-fi horror RPG inspired by the likes of Alien and Dead Space.
Said to take its thematic cues from the seminal film and video game series, Those Dark Places features an art style that uses bold contrasting colours and shading with gameplay built on a "sleek ruleset that keeps players focused on the story". (The first images of the game even feature an apparent homage to Alien's xenomorph-braving cat Jones.)
The universe of the upcoming RPG is described by publisher Osprey Games as being "a grim, dark, claustrophobic setting that constantly hints at danger", with the storytelling game seemingly tailored for a "highly thematic" and atmospheric experience seeped in dread.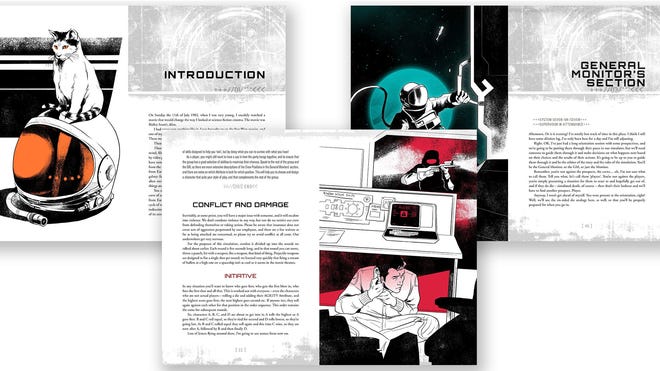 Recalling the likes of Alien's shady corporation Weyland-Yutani, Those Dark Places' action is said to take place in grimy starships, space stations and outposts funded by shady companies on a budget and filled with unknown terrors. As part of a doomed crew of explorers, technicians, soldiers or some other group of professionals, the players can expect to encounter any number of horrors whilst travelling through the stars.
Those Dark Places is the first tabletop RPG by designer Jonathan Hicks, who is said to have written about roleplaying games for more than a decade. Illustrating the game is Nathan Anderson, who has previously worked for companies such as Dungeons & Dragons 5E publisher Wizards of the Coast and Gale Force Nine, publisher of deckbuilding game Tyrants of the Underdark and the recent Dune reboot.
Publisher Osprey Games is responsible for tabletop titles including two-player board games Undaunted: Normandy and Undaunted: North Africa, as well as RPGs such as Paleomythic and Romance in the Perilous Land.
The release date for Those Dark Places is set for sometime this November, with a price yet to be confirmed.