Thousand Year Old Vampire creator announces companion book and an autobiographical game
Called A Fantastic Longing for Adventure, or Young Tim Hutchings Tells You How to Live.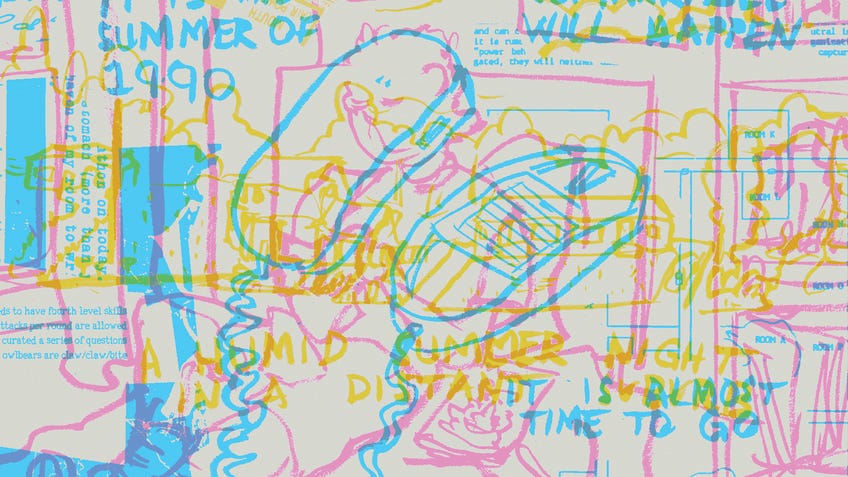 Tim Hutchings, the creator of Thousand Year Old Vampire, has confirmed the existence of a companion book for the RPG, as well as a new game.
In an email to Dicebreaker, Hutchings revealed that a companion volume for Thousand Year Old Vampire is on its way. The creator did not provide many details about the book, other than it will contain "no words" and "no game", but could potentially feature artwork players can use in their playthroughs of the solo RPG. There will be 188 pages in the companion book, with a hardback design that is a "match for quality to Thousand Year Old Vampire" - including colour pages, foil and metallic inks.
Thousand Year Old Vampire is a journaling horror RPG in which players become a member of the bloodsucking undead, who is doomed to record their story within a secret diary. The roleplaying game provides players with various prompts to help develop their character and progress their story, players role two d6 to discover opportunities to create new memories - as well as lose old ones.
The email also revealed a new tabletop game created by Hutchings called A Fantastic Longing for Adventure, or Young Tim Hutchings Tells You How to Live. The "experimental game" is an autobiographical title in which three players use their wits to discover a story about Hutchings playing Dungeons & Dragons as a teenager. During the game, players will use a series of coloured plastic sheets - red, green and blue - to reveal hidden details on the pages of the booklet which they can use to piece together the game's story.
Fantastic Longing will be released as part of the Zinequest 3 event taking place on Kickstarter through the month of February, in which independent creators are encouraged to launch campaigns for their storytelling and roleplaying games on the fundraising site. Fantastic Longing will be joining other titles such as Artefact RPG sci-fi hack Bucket of Bolts and Precious Little Animals, a roleplaying game from the creator of Star Crossed.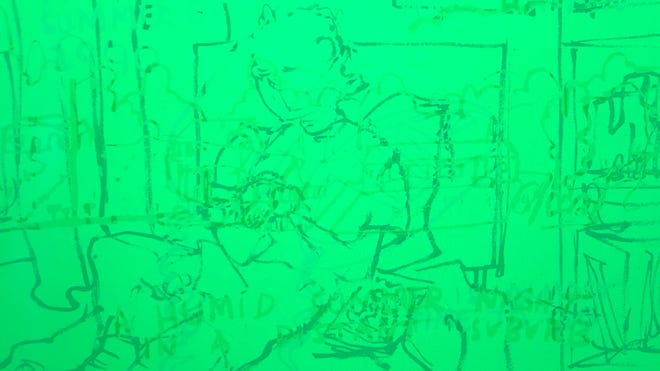 Hutchings also revealed that they were currently working on a card game called No More Kings, sharing artwork for one of the cards from the game's artist - Charles Huth. Players will be able to experience No More Kings with a standard deck of cards, but the game will come with its own dedicated deck for players to use. Other details about the upcoming game are yet to be unveiled by Hutchings.
The Kickstarter campaign for both A Fantastic Longing for Adventure and the companion book for Thousand Year Old Vampire is set to be launched later today (9am Pacific, 5pm GMT), with pledge amounts and estimated delivery dates yet to be confirmed.