Tiny Epic Pirates sails the small seas onto Kickstarter next week
Edward Titch and the Teeny Anne's Revenge.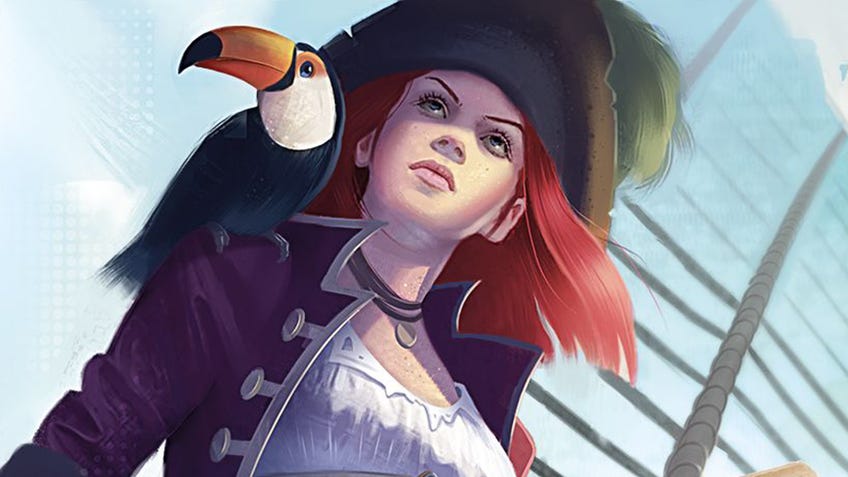 The next board game in the Tiny Epic series is Tiny Epic Pirates, launching on Kickstarter next week.
Tiny Epic Pirates is the latest in the series of compact and quick board games created by designer Scott Almes, following the likes of Tiny Epic Galaxies, Tiny Epic Western and Tiny Epic Kingdoms.
The upcoming board game casts players as pirate captains looking to gather gold before burying their precious booty on islands. The first captain to bury three treasures wins.
All hand hoy!! Tiny Epic Pirates launches on Kickstarter May 19th @8AM EST https://t.co/NWXqEK1iGZ

— Michael Coe (@Gamelyn_Games) May 12, 2020
A rondel powers Tiny Epic Pirates' gameplay, with players moving their captain token around the wheel to select actions such as plundering settlements, trading goods, searching for treasure, attacking other ships and recruiting new crew members with unique abilities. Each player has a separate wheel with a randomised action order, and can sail their ship each time they use an action.
Attacking merchants and other players will amass infamy, with the potential to earn more gold and treasure by being a menace of the seas. Players can also search already wrecked ships for plunder, repairing their own ship or discovering valuable loot.
Tiny Epic Pirates players in roughly 45 minutes with up to four people; the game can also be played as a solo board game by a single person.
Publisher Gamelyn Games has announced that Tiny Epic Pirates will launch on Kickstarter on May 19th, with a release date yet to be confirmed.