It's 2020 and there's a new Titanic movie board game
Based on James Cameron's 1997 epic drama.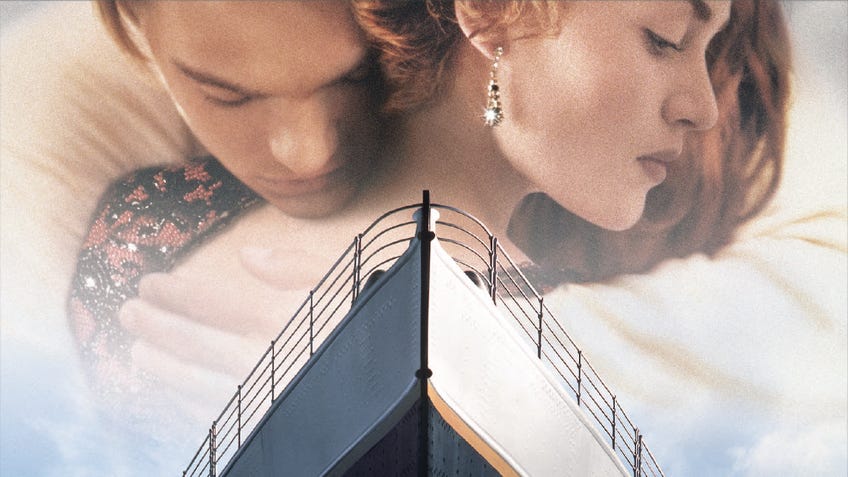 A new board game based on James Cameron's 1997 film Titanic is releasing next month.
Titanic the Game puts players in the boots of Jack, Rose, Cal, Ruth or the captain of the doomed vessel as they attempt to rescue passengers following its collision with an iceberg in the Atlantic Ocean.
Players will be able to upgrade their character's special abilities as they race to save the passengers before the ship sinks, gathering lifeboats and supplies as they go. Each turn, one of the tiles that make up the boat's layout on the table fill be flooded, forcing players to keep moving between rooms as they find their way through the wrecked ocean liner.
Players can also collect cards to recreate moments from Cameron's epic drama starring Leonardo DiCaprio and Kate Winslet. Titanic the Game is a good deal shorter than Titanic the movie's three-hour-plus runtime, taking between 30 minutes and one hour to play. Whoever collects the most points by saving passengers and playing star cards after nine rounds wins.
While it's likely to raise at least a few eyebrows, Titanic the Game boasts some impressive credentials, having been designed by Daryl Andrews and Adrian Adamescu, the co-creators of acclaimed stained-glass window-making dice game Sagrada.
It's being published by Spin Master Games, which described the board game based on the film retelling the real-life 1912 sinking that claimed more than 1,500 lives as an "awesome party game". Spin Master has previously published games based on movies including Star Wars, Zootopia and Finding Dory, along with the upcoming comic-book game Marvel United Kickstarted last year.
It's far from the first 1990s blockbuster to be turned into a movie board game in recent years, following a number of tabletop releases based on Jurassic Park. It's also not the first time that the Titanic sinking has inspired a board game, with past titles ranging from '70s release The Sinking of the Titanic to 1998's Titanic: The Board Game (unrelated to the film) and the more recent SOS Titanic in 2013.
Titanic the Game will be released on August 1st.