Trip 1907: Black Sails is like an escape room version of Return of the Obra Dinn
Rough sailing.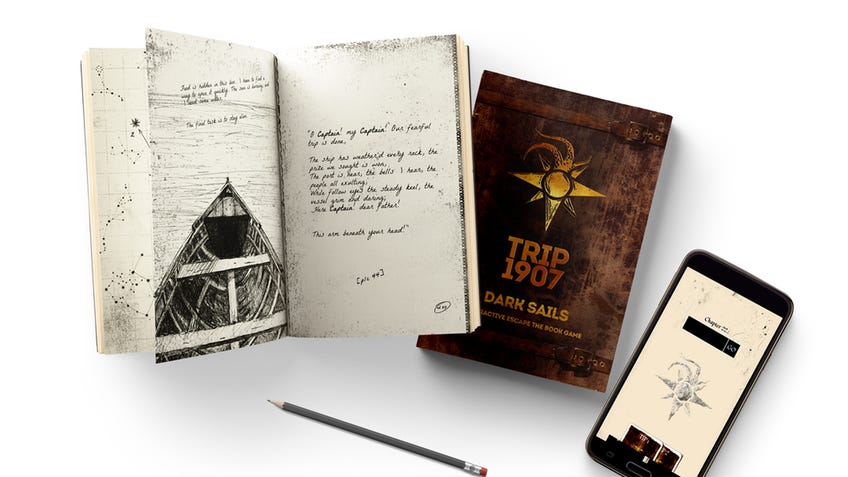 Solve a mystery around doomed sea journey in Trip 1907: Black Sails, a new edition of a tabletop game that shares several themes found in the indie video game Return of the Obra Dinn.
Originally released in 2018, Trip 1907 is an escape room game based around a naval diary chronicling a journey plagued by sea monsters, nightmares and interactions with an entirely different dimension. This latest second edition looks to cut down the amount of time that players have to spend on the dedicated website for the game, instead putting more of a focus on the hardcover book that features the various puzzles, clues and narrative for the game.
Rather than searching through the Trip 1907 website for necessary information, players will only need to use it to submit their answers for each chapter and for requesting hints for any puzzles they find themselves struggling on. Players will no longer need to register their copy of the game on the website, and can find passcodes within the Black Sails book they can use to save their progress. Five puzzles previously found in the original edition have now been replaced with new ones and two fresh easter eggs have also been added.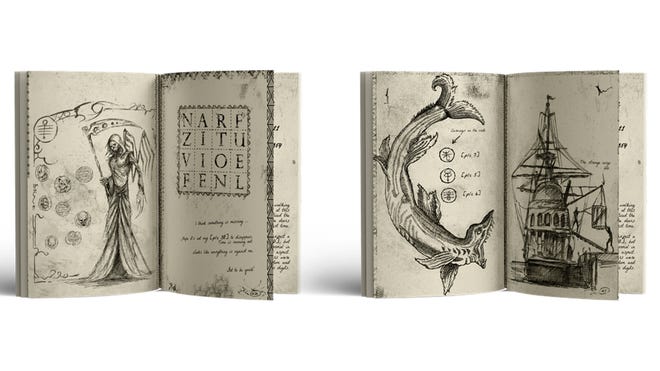 The original Trip 1907 - alongside the second edition - sees players attempting to unravel the mystery behind a sinister journal that has seemingly appeared on their doorstep. The journal tells of a tragic story that has since become legend, with the players needing to cooperate to piece together the answers and discover what happened on the fateful voyage.
The premise bears some similarities to Return of the Obra Dinn, a video game created by Lucas Pope - the developer behind 2013's Paper's Please - and released in 2018. The puzzle game challenged players to discover the mystery behind a ship whose entire crew has seemingly all died in the space of a single, terrible, night. Throughout the game, the player fills in the missing details of a journal by using an unusual pocket watch that allows them to witness the deaths of each crewmember.
Trip 1907: Black Sails was created by Giorgos Kiafas, the designer behind the original edition of the game and another entry in the series called 1907: Forbidden Mine - that sees players investigating the closure of a mine after the disappearance of its workers - which was released this year.
The Kickstarter campaign for Trip 1907: Black Sails is live until December 19th, with a pledge of €14 (£13/$16) getting backers a copy of the core game set to arrive in January. Trip 1907: Black Sails will also receive a retail release in March 2021.