Tsuro VR is coming to the Oculus Quest next month
Featuring a 3D zen garden.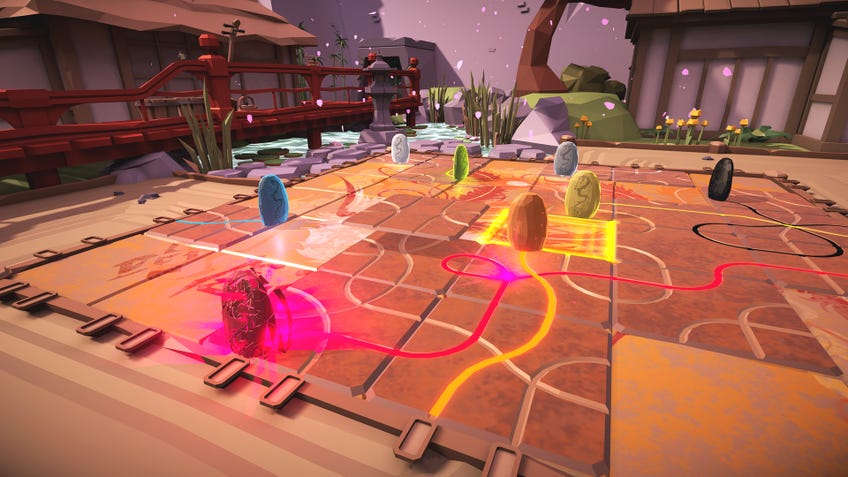 Get immersed in a tranquil game of 3D Tsuro: The Game of the Path in an upcoming VR version of the board game for the Oculus Quest, set to arrive next month.
Contained within a picturesque traditional zen garden, Tsuro VR sees one to eight players interacting with an oversized board whilst surrounded by the sights and sounds of nature. The digital board game version of Tsuro has players choosing which of their three tiles they want to place on the board and moving their player tokens in a virtual reality environment.
During a game of Tsuro VR, players will see all sorts of animations designed to evoke a peaceful atmosphere, such as sparrows and cherry blossom petals. The VR version of Tsuro originally launched on Oculus Gear VR and Go devices in March 2019, and is now confirmed to release on Oculus Quest in October.
Oculus Quest is a virtual reality device that requires the player to wear a pair of goggles that enables them to look freely around 3D digital environments. The device comes with a set of controllers that allow the player to interact with the game itself - in the case of Tsuro VR, players can use the controllers to select and place their tiles as well as move their token across the board.
The original Tsuro is a beginner-friendly board game that has players attempting to keep their flying dragons in the air for as long as possible, without colliding with any other dragons or going too far out of the player area. This translates into gameplay that sees players placing tiles showing different patterns of lines in order to create a path for their token. Should their path be interrupted by another player's token or veer off the board, that player is out of the game.
Calliope Games is the publisher behind the tabletop version of Tsuro as well its spin-off title, Tsuro of the Seas. The designer of both Tsuro and Tsuro of the Seas is Tom McMurchie.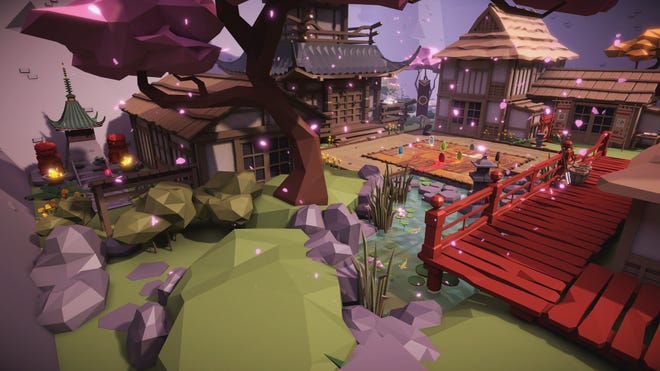 The VR version of Tsuro was developed by Thunderbox Entertainment, the studio also responsible for the digital version of co-op board game, The Captain is Dead, which is yet to get a confirmed release date.
Tsuro VR is set to be released on Oculus Quest on October 23rd for a retail price of $9.99 (£7.99).