Twilight Struggle is getting a two-player, lunchtime-sized spin-off board game called Red Sea
Cold Phwoar.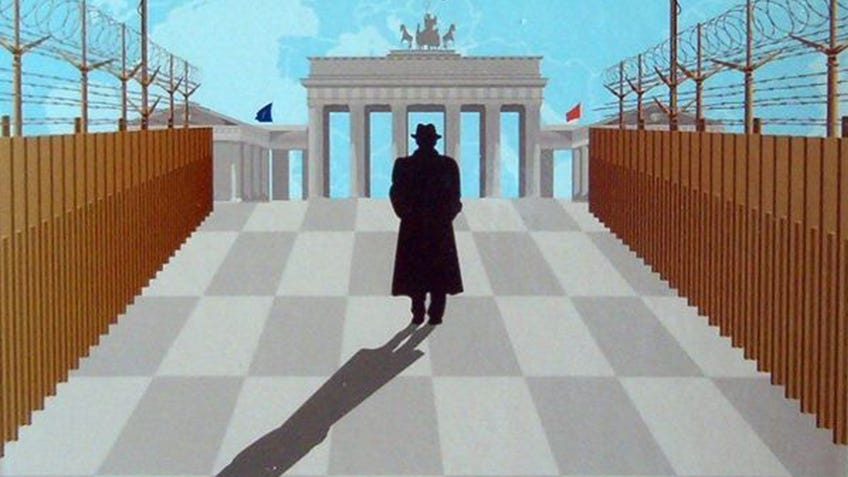 Cold War strategy game Twilight Struggle is getting a two-player spin-off in the form of Twilight Struggle: Red Sea - Conflict in the Horn of Africa.
Set during the height of the political tensions between Russia and the US, the upcoming board game follows the Marxist revolution of Ethiopia during 1974 - in which the previous Emperor was overthrown and replaced by a coalition more sympathetic to the Soviet State. In Red Sea, players engage with events that caused a rebalancing of power across the continent, thereby continuing Twilight Struggle's focus on the impact of the Cold War.
Designed to be a shorter and more streamlined version of the original game, Red Sea will include many of the mechanics found in Twilight Struggle - such as strategic decision-making and hand management - whilst keeping things focused on a single area of the world map.
Cards from Red Sea will be compatible with the original Twilight Struggle, meaning players will be able to mix and match cards from both games in any of their playthroughs.
Released in 2005, Twilight Struggle is generally regarded as one of the best board games of the modern era, providing players with a comprehensive overview of the Cold War conflict and gameplay that focuses on the tense tug-of-war between the US and USSR, as well as strategic use of military units, resources and cards.
Jason Matthews is creator of both the original Twilight Struggle and Red Sea, as well as being a co-designer on the two-player game 1960: The Making of a President, which follows the political contest between JFK and Richard Nixon.
GMT Games - the wargame company responsible for releasing Reiner Knizia's Battle Line, Ancient Civilizations of the Inner Sea (one of Matt's favourite games of 2019) and Dominant Species, a board game about commanding armies of reptiles, birds, insects and more - will be publishing Twilight Struggle: Red Sea - Conflict in the Horn of Africa as part of its Lunchtime Games series, which also includes Battle Line.
The release date for Twilight Struggle: Red Sea - Conflict in the Horn of Africa is yet to be set, with the game part of GMT's P500 system - which means the board game will be prepared for printing and shipping only once it reaches 500 pre-orders.