Ultimate Railroads combines Russian, German, American and Asian Railroads into a single box
Trainspotting around the world.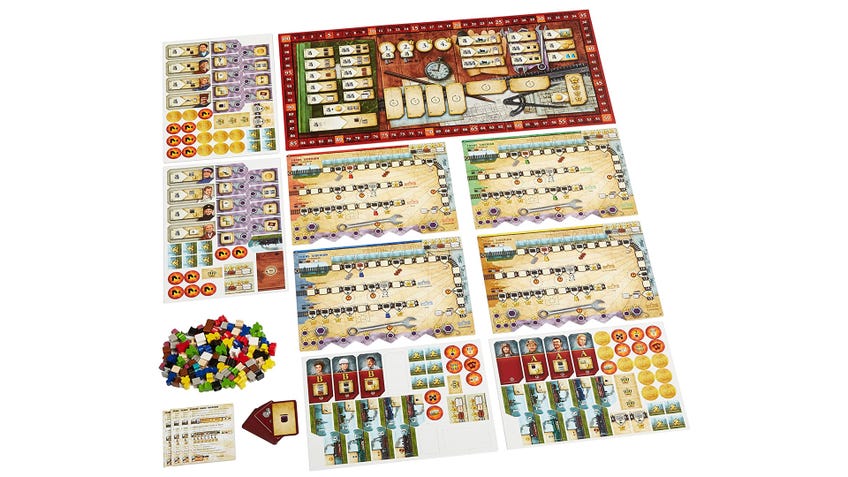 Travel across the world on train-tracks in Ultimate Railroads, a big-box collection of board game Russian Railroads and all its expansions - including an entirely new one.
Russian Railroads (pictured) is a train board game for two to four that was originally released in 2013. In the game, players compete to create their own railway networks across Russia - developing tracks, upgrading to newer locomotives and making the most advanced railroad empire possible. As with any successful business, players have to carefully manage their workforce to ensure that things operate as efficiently as possible.
Throughout a game of Russian Railroads, players interact with their own personal board as well as the main central board that's shared by everyone. Players use the central board to take turns placing their various workers in different locations to gain their corresponding abilities. Potential abilities include being able to advance one or more of their tracks by up to three spaces, gaining a new engine or factory, earning additional funds, taking temporary workers, advancing in the turn order or acquiring an engineer.
Players then use their chosen abilities alongside their personal player board, gradually growing their rail networks with new tracks, factories and engines. Tracks must be constructed in order of type - black, grey, brown, natural and white - with certain thresholds providing players with particular bonuses. However, these tracks must be combined with locomotive engines in order to actually score players victory points.
After its initial release, Russian Railroads received several expansions, including German Railroads - which advanced track development further into western Europe - and American Railroads, bringing the train game across to the US. Ultimate Railroads will include all previous expansions, as well as a new add-on called Asian Railroads, that will presumably introduce a new continent for players to build networks on, and a solo game mode.
Ultimate Railroads was designed by the co-creators of the original Russian Railroads: Helmut Ohley - the designer also behind the mystery train game First Class: All Aboard the Orient Express! - and Leonhard Orgler, who both worked together on the ancient Greek-inspired board game Poseidon.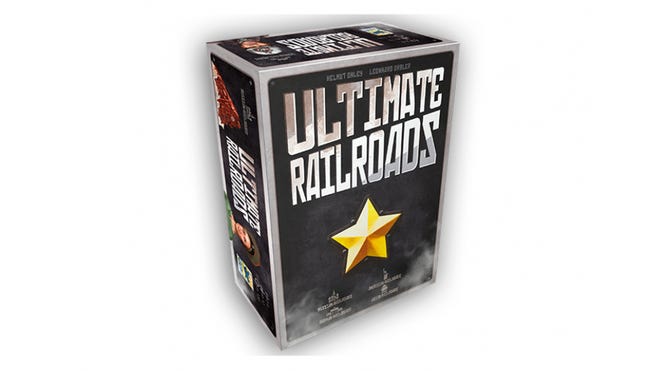 Hans im Glück is the publisher behind Ultimate Railroads and the Russian Railroads series, with Z-Man Games - the studio responsible for releasing co-op board game Pandemic - in charge of publishing the English-language editions of the original game.
According to BoardGameGeek, Ultimate Railroad is set to be released in Germany on August 1st. A English-language version of the upcoming game is yet to be confirmed.