Unmatched: Buffy the Vampire Slayer board game raises the stakes this October
Fang-tastic.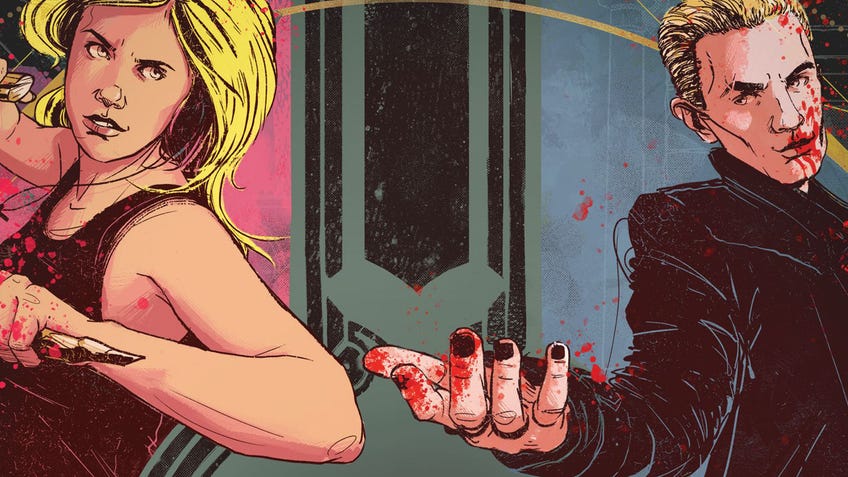 Answer the calling as a Chosen One or stalk in the shadows as a creature of the night in Unmatched: Buffy the Vampire Slayer, which has been given a release date in October.
Unmatched is a reboot of Star Wars board game Epic Duels, first released in the early 2000s. The new game was co-created by designers including Rob Daviau, who worked on the original Epic Duels, and Justin Jacobson, the founder of Unmatched publisher Restoration Games, which specialises in revamping older games and designs.
In Unmatched, two to four players choose a character from pop culture to pit against their opponents. Characters in previous Unmatched games range from bastions of folklore, such as Robin Hood and Bigfoot, to iconic movie characters, including Robert Muldoon from Jurassic Park. Even legendary real-life figures, such as martial artist Bruce Lee, have made an appearance.
An asymmetric combat-focused game, Unmatched lets players duke it out in a battle between an unlikely pool of combatants - with each character having a unique deck and set of abilities to use. Matt Thrower found the variety in each character's deck to be one of the most impressive aspects about the game in his review of Unmatched's debut set last year, saying "Considerable creativity has gone into making fights as high-stakes and interesting as possible." Battle of Legends, Volume One included King Arthur, Sinbad, Medusa and Alice from Wonderland.
Originally announced alongside Unmatched's reveal last spring, Unmatched: Buffy the Vampire Slayer is an upcoming standalone entry in the series, containing a cast of characters taken from the beloved television series. This cast includes lead slayer Buffy - obviously - villain-turned-hero vampire Spike, powerful witch Willow, conflicted vampire Angel and rival slayer Faith.
Whilst Unmatched: Buffy the Vampire Slayer can be played by itself, any of the characters can be used alongside any of the characters featured in other entries in the series. For example, Buffy can hunt the Greek monster Medusa from Battle of Legends or Faith can attempt to defeat Dracula, featured in the Victorian-inspired Cobble & Fog.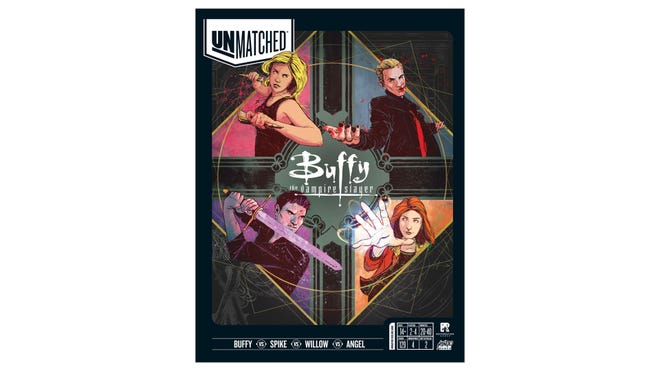 Daviau and Jacobson's work at Restoration includes sports game Downforce and Fireball Island: Curse of Vul-Kar, as well as the upcoming Return to Dark Tower. Co-publishing the game is pop culture studio Mondo Games, which made its tabletop debut with horror game The Thing: Inflection at Outpost 31.
As well as confirming the game's release date for this October, Mondo Games revealed the box cover for Unmatched: Buffy the Vampire Slayer in a recent blog post.