Unmatched's latest pop culture showdown pits Little Red Riding Hood against Beowulf
All the better to beat you with.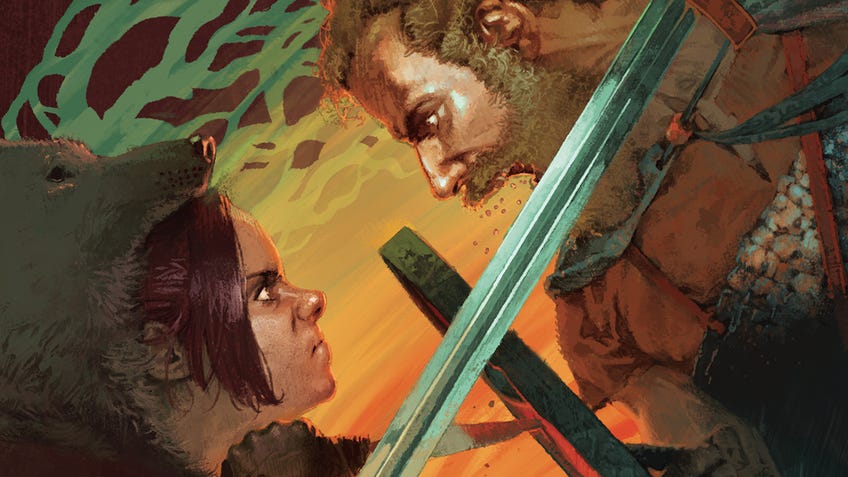 Unmatched, the board game series of tactical duels between figures of pop culture and folklore, has seen the surprise reveal and release of a brand new set.
Unmatched: Little Red Riding Hood vs Beowulf stars the cloaked grandma-visiting fairytale character, who can pull items from her basket or call on the Huntsman to help out, and the dragon-slaying hero of the eponymous epic poem, accompanied by Wiglaf and able to unleash his rage.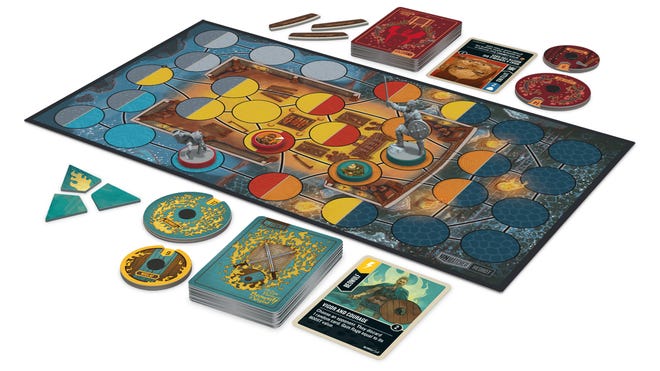 The two face each other on a brand new battlefield board representing Heorot, the royal hall of King Hrothgar that plays a key part in Beowulf. The environment introduces a new door gameplay rule, with how the mechanism works during battles yet to be detailed. Both sides of the double-sided board feature Heorot, with different visual styles by noted board game artist Ian O'Toole.
As with previous Unmatched sets, Little Red Riding Hood vs Beowulf includes miniatures of the two characters. The set can be played as a standalone two-player board game or combined with any of the other Unmatched releases - which have included characters ranging from Bruce Lee, Buffy the Vampire Slayer and the Invisible Man to Dracula, Medusa and a pack of raptors from Jurassic Park - to allow any match-up of characters.
Restoration Games - which co-publishes the series with pop culture studio Mondo - announced Unmatched: Little Red Riding Hood vs Beowulf with a surprise release; the set is available now for $25 in the US.
In his review of Unmatched's core set Battle of Legends, Volume One, Matt Thrower enjoyed his time with the game's varied roster and card-driven strategy, writing: "It's all about teasing your way through the unseen terror of your opponent's hand, hoping to land a killer blow when they're out of defence. Or are they? Neither of you will know until it's too late."