Ms Marvel, Squirrel Girl and Cloak & Dagger suit-up for Unmatched miniatures board game
Plays like Teen Spirit.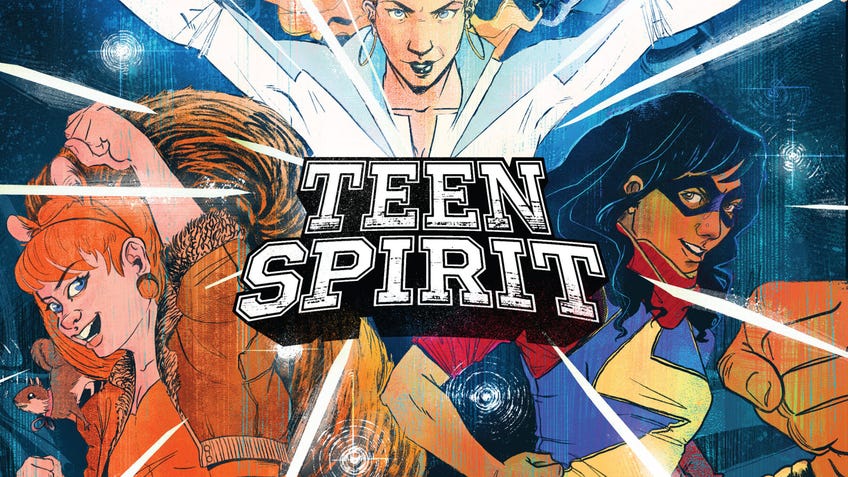 A band of superheroes – including Ms Marvel, Squirrel Girl and Cloak & Dagger – are joining the miniatures board game series Unmatched.
The trio of superpowered characters will be arriving via the Unmatched: Teen Spirit expansion, which will feature the three playable characters alongside a game board. In the upcoming board game, players will be able to compete against each other as one of the superheroes – with the aim of being the last character standing by the end.
One of the characters included within the expansion is Ms Marvel, a young protégée to Captain Marvel and the focus of the 2022 Disney + television series starring Iman Vellani and set within the Marvel Cinematic Universe. Best known for her ability to shapeshift and heal at an extremely fast rate, Ms Marvel – otherwise known as Kamala Khan – is an American-Pakistani superhero who uses her powers to protect Jersey City and beyond. In Unmatched: Teen Spirit, Ms Marvel has the innate ability to stretch: allowing her to move a space as a bonus action at the start of her turn and attack someone from up to two spaces away, regardless of zone.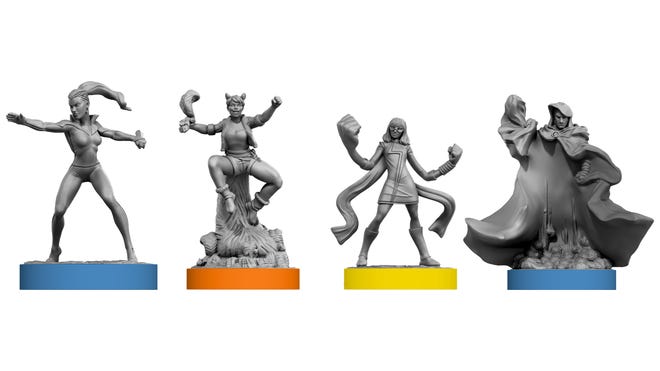 The second playable character featured in Teen Spirit is Squirrel Girl – or Doreen Allene Green – a Marvel comic book superhero who has the innate ability to communicate with squirrels. Using her squirrel-communication abilities, Squirrel Girl has teamed-up with the likes of Jessica Jones and Luke Cage and has been a member of the Avengers at one point in time. In Teen Spirit, Squirrel Girl is able to summon a squirrel ally to her side at the start of her turn: with the potential to have up to three squirrels on the board at a time.
Finally, the last superhero contained in the miniatures game expansion is Cloak & Dagger, a duo who operate together after gaining superpowers during a non-consensual drug experiment. Cloak – whose real name is Tyrone Johnson – has the ability to engulf others in darkness, whilst Dagger, Tandy Bowen, is able to shoot daggers of light from her hands. The two superheroes were the subject of a 2018 television series set within the Marvel Cinematic Universe, with the duo being played by Aubrey Joseph (Cloak) and Olivia Holt (Dagger). The Unmatched version of the characters – who operate as a single entity – have the ability to move and attack separately from one another, with one player controlling both.
Unmatched: Teen Spirit was co-created by Rob Daviau, Justin D. Jacobson – the co-designers of the original Unmatched: Battle of Legends – Volume One release – and will be published by Restoration Games and Mondo Games, the studios behind the entire Unmatched series.
Meehan and Liv play Unmatched: Battle of Legends - Volume One.
The Unmatched series sees players taking control of various licensed and public-domain characters in a miniatures-style board game. Players use their respective character decks to perform various actions – from movement, to attacks to special abilities – in an attempt to either be the last miniatures standing or for their chosen team to survive. Each deck is unique to that character, with some playable characters having their own allies to command separately.
Unmatched: Teen Spirit – which can be played separately or combined with other Unmatched games – is set to be released on April 5th for a retail price of $50 (£42).