Uno celebrates its 50th anniversary with new decks and $50,000 world championship
Say Happy Birthday or draw 25.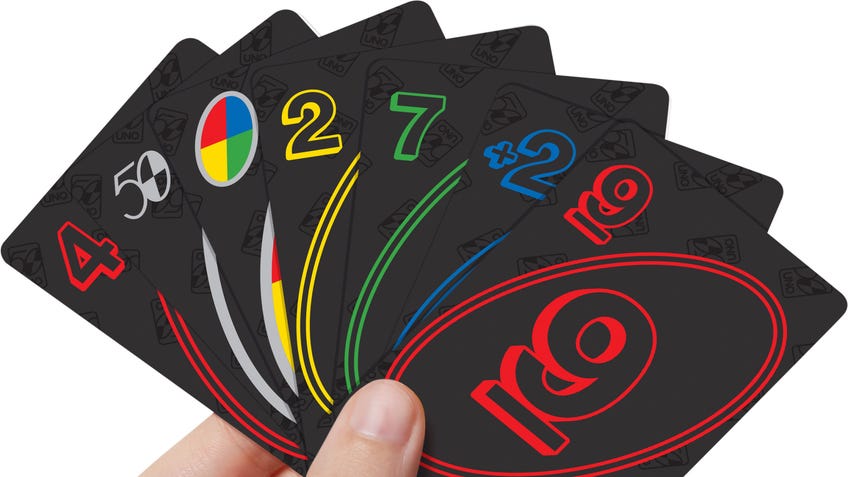 The classic American card game with a Spanish name celebrates its semicentennial this year and is marking the occasion by releasing several special versions of the game, along with the first-ever Uno Championship Series.
The Mattel-hosted tournament will invite fans worldwide to participate in competitive play for the chance to prove they are - as they keep saying every game night - the best Uno player in the world. And for those uninterested in bragging rights, how does $50,000 in prize money sound?
Those less keen will be able to take part in partnered streams and special celebration games on the digital version throughout 2021, according to a report from ToyNews.
Uno's quinquagenary birthday will be further marked by the retail release of a special 50th Anniversary Premium Card Set, complete with a commemorative gold coin and fancy golden cards within the deck. Everything ships in a deluxe packaging that matches the glossy black of the playing cards. The tagline "50 Years of Being Wild" and the fancy look will accompany all Uno games printed in 2021.
That opulence has some function, though - new 50/50 cards have been added that utilise coin flips when played on the stack. Disrupt and dazzle your opponents in the same move.
The Uno Iconic Series, another specially timed run of deck designs, tips its hat to each of the five generations under the venerable card game's belt. Each will feature period-appropriate designs, though Dicebreaker could not confirm that the '90s cards would be printed entirely on denim.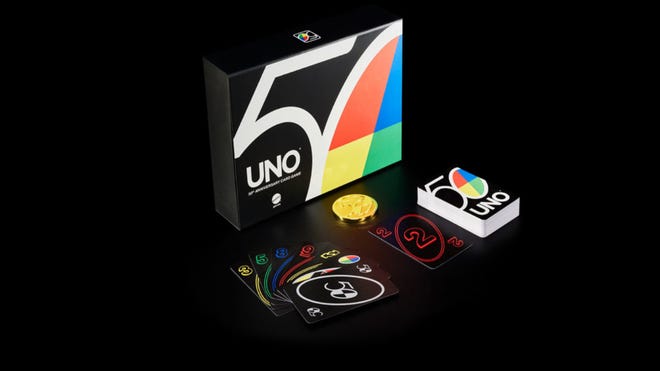 It isn't all flashy designs, as the 50th anniversary will see the return of Uno Attack. The plastic contraption that flings the cards has apparently been updated with sounds, lights and further reach, meaning it might be able to launch cards from the closet you'll lose it in all the way to the table.
The brand new Uno Remix wrinkles the classic rules at the start of every round by adding signature remix cards to the deck that, when drawn, activate particular effects that might inexplicably tip a winning advantage into the dirt. Fun!
More announcements are planned throughout the year, according to Mattel. Sales of the 50th Anniversary Premium Card Set in the US are limited to Walmart locations across the country. Still no updates on that Uno television show, though.
---
Need to swat up on strategies ready for your next game? Check out our guide to playing and winning Uno.