Tabletop Simulator, Wingspan, Root and Pandemic are all discounted in the Steam Sale
Alongside Spirit Island, Sagrada and Cluedo.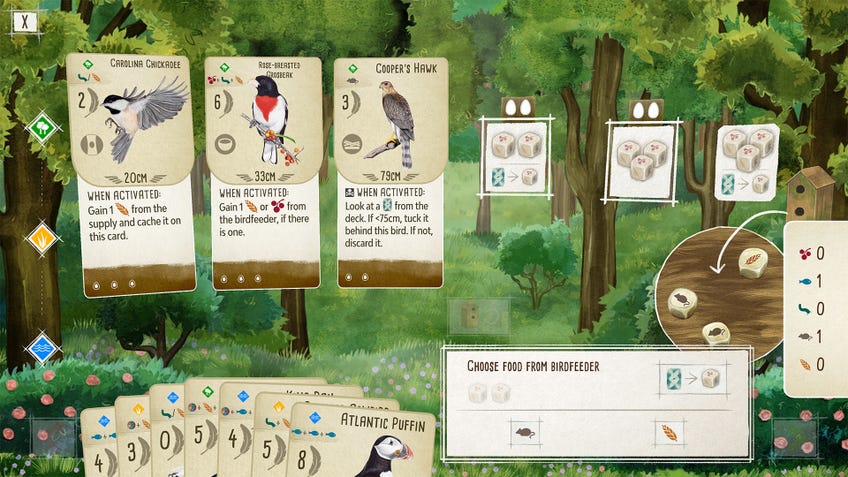 Start the Luna New Year off by playing a pile of new digital board games, with the current sale on Steam featuring discounted prices on several titles including Tabletop Simulator, Wingspan, Root and Pandemic.
To celebrate the Luna New Year, Steam - an online store where buyers can purchase digital versions of video games - is currently selling a collection of digital board games at lower than average prices.
Included in the sale is Tabletop Simulator - available for £7.49 ($10.42), 50% off the usual asking price - a video game that enables players to set up their own virtual board game tables. The game provides players with tools they can use to create their own tabletop games, with the option to pick up pieces, shuffle cards and other similar actions allowing them to then play those games. A collection of official mods are available for players to download, providing the option to play the board games they love with their friends regardless of where they are.
Wingspan, the video game version of one of the best board games of the last few years, is also currently discounted to £12.74 ($17.72). As in the tabletop original, players compete to attract various birdlife to their three different habitats by collecting the right kinds of food. Once the birds are in their habitats, players can then have them lay eggs in their nests to help them score points. Whichever player has the largest amount of points by the end of the game is the winner.
Another digital board game featured in the Steam sale is Root, the video game adaptation of the popular asymmetric board game that's currently priced at £7.97 ($11.08). A game for two to four players, Root sees players choosing between a collection of different factions who offer unique player experiences. Each faction is represented by in-game character models, with players moving their units across a 3D digital map and instigating animated fights.
The digital adaptation of Pandemic is priced at £2.87 ($3.99) in the Steam sale, with players able to team up online to help fight a series of deadly diseases from spreading across the globe. As in the original co-op board game, players work together to find the cures to four separate diseases, whilst ensuring that the number of potential outbreaks are minimised.
Other titles included in the Luna Sale are digital adaptations of the board game Spirit Island - that sees players becoming nature spirits intent on defending their land from invading colonisers - dice-rolling set collection game Sagrada, Viking-themed tabletop title Raiders of the North Sea, as well as several classics such as Cluedo, Monopoly: Plus, Uno and Talisman.
The Lunar New Year Steam sale is currently live until 10am (pacific time) today (February 15th).
---
Need to swat up on strategies ready for your next game? Check out our guide to playing and winning Uno.