Uno is being turned into a TV game show
By studio behind upcoming Ticket to Ride series.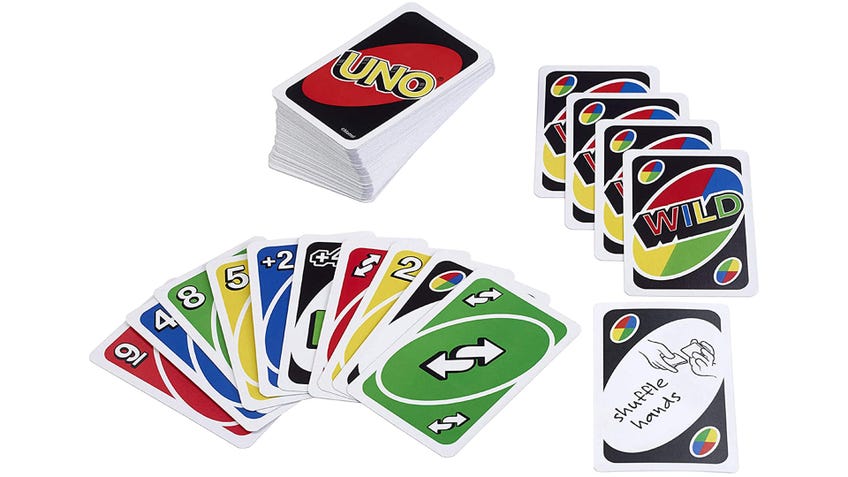 Classic family card game Uno is being adapted into a new television game show ahead of its 50th anniversary, a new report claims.
According to Variety, toy and game maker Mattel's television division will be involved in creating The Uno Game Show, which will see four teams competing in both physical challenges and answering questions, as well as "other creative elements", to claim victory. Audience participation is also said to be an element of the upcoming show.
It's not clear how Uno's core gameplay of playing cards according to their number or colour, aiming to discard all your cards first while forcing your opponents to draw additional cards, will tie into the TV show, if at all.
The report adds that the series is currently in the works at development studio Propagate, which has credits on TV shows including Chopped, Charmed and Running Wild with Bear Grylls. Last summer, it was announced (via Deadline) that Propagate was working on a travel competition series based on popular train board game Ticket to Ride, which will see teams travel as far as possible in the hope of winning the prize. No broadcast date for that show has been announced.
Also attached to the "unscripted" Uno reality game show is executive producer John Quinn, who previously produced long-running series The Price Is Right.
Variety states that The Uno Game Show is yet to be picked up by a network, with no indication of when the first episode might be aired. The card game turns 50 years old in 2021.
---
Need to swat up on strategies ready for your next game? Check out our guide to playing and winning Uno.