Save your soul in a battle between good and evil in the co-op game Virtue
Tranquility on the tabletop.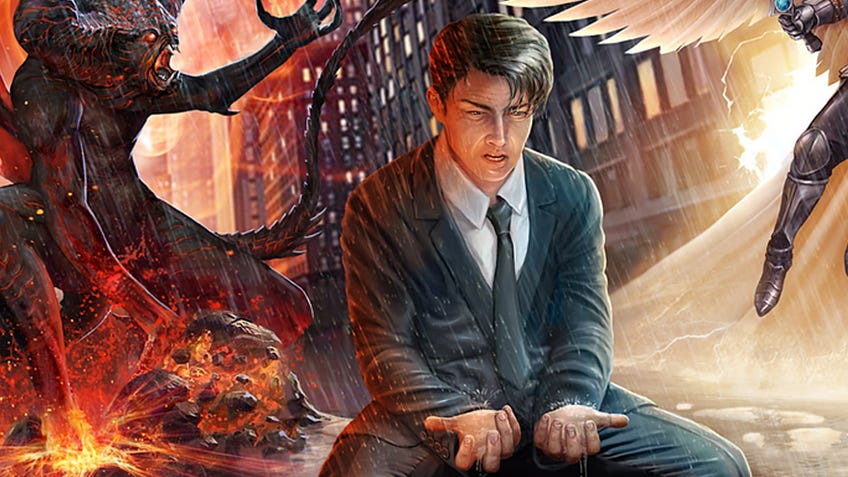 Engage in spiritual warfare as a team in Virtue, an upcoming board game about ensuring the salvation of one person's soul.
Virtue is a co-op game for two to four players taking place in a world where a constant battle between the forces of good and evil rages. (Thanks BoardGameGeek.) Mortals find themselves caught between the interests of both angels and devils, with their lives being dictated by their whims. In the game, players must work together to overcome the spiritual obstacles that threaten to lead their chosen human astray. By cleansing their mortal of the various demons that attempt to lure them toward evil, the players can set them on the right path for the future.
The game takes place over the course of several rounds, with each one representing a decade of the person's life, which are subsequently split into three phases. The first phase, the action stage, has players taking turns to tackle the human's vices so that they can better enhance their virtues - community, education, personal identity, marriage, hope, faith and love - thereby giving them access to brand new abilities. Doing these things also increases their mortal's level of tranquility, which will help strengthen them against evil.
In the existential conflict phase of Virtue, players will need to draw from a deck of cards to see whether the number of demons supasses that of angels. Whenever there are more demons than angels in this phase, the players must encounter a moral challenge on behalf of their chosen human - whose outcome could affect the state of the game.
At the end of the final phase, the spiritual warfare stage, players check to see which side of the conflict will control the next decade of their mortal's life. Whichever side had the most dominance over the human's life is named the winner, with the players losing should evil have its day.
Virtue was created by Max Robbins, the designer behind the upcoming sci-fi themed title Nova Lux - a card game about guiding a newly orphaned species through a steadily dying galaxy - and its sequel Impendium, that will have players establishing their freshly recovered species in a growing universe filled with civil unrest.
Dragon Egg Games, the studio responsible for releasing both Nova Lux and Impendium, will also be publishing Virtue.
A Kickstarter campaign for Virtue is set to be launched sometime later this year, with pledge amounts yet to be confirmed.