Sagrada studio's next board game Vivid tasks you with recollecting your childhood memories
Cognitive creation.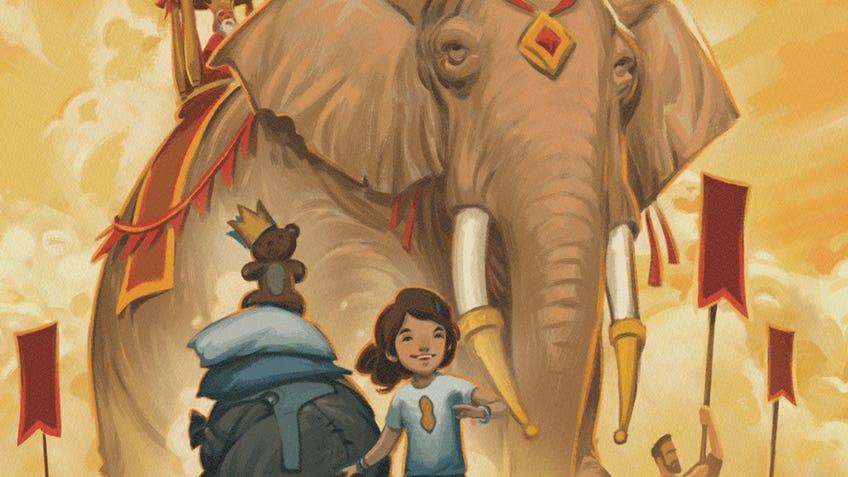 Connect a series of childhood memories to form an elaborate collage in Vivid, an upcoming board game from the publisher behind Sagrada, Floodgate Games.
In Vivid, players take the role of people reflecting on a collection of moments from childhood, gathering them together to form a complete network of core memories. An engine-building game - meaning that players create and upgrade a gameplay system to give them increasing benefits - for two to four players, Vivid presents an experience filled with whimsical artwork that's intended to reflect the unreliable and fantastical nature of old memories.
During a playthrough of Vivid, competitors take turns to acquire various fragments of memory, which they must connect together to create a series of core memories and provide their owner with advantages every round. These collected memories must be stored within a memory bank, with the players able to decide how they wish to remember each moment. Players can either choose to remember the moment as it happened in order to gain new abilities, or can think of it as it was first imagined - opening up fresh opportunities to score points.
Using the memories and moments they've collected, players will gradually improve their abilities and gain more points, all whilst looking to complete the set objective of becoming whatever they've aspired to be when they grow up.
Vivid was co-created by Matthew Dunstan, the designer behind set-collection archeology game Relic Runners and co-designer of escape room title Adventure Games: The Dungeon, and Brett J. Gilbert. The designers previously worked together on the Ancient Greece-inspired board game Elysium, which has players attempting to gain the favour of the Olympians as an ambitious demigod.
Apart from Vivid and Sagrada, Floodgate Games is also known for releasing abstract board game Bosk - in which players attempt to plant and nurture trees in a national park - a fantasy-themed title about bidding for rare items called Vault Wars and Epic Resort, a board game about competing to create the most successful holiday destination for adventurers.
Vivid is set to be released sometime this spring, with a retail price yet to be confirmed.