The next edition of Werewolf: The Apocalypse horror RPG is coming this summer
Something to get your claws into.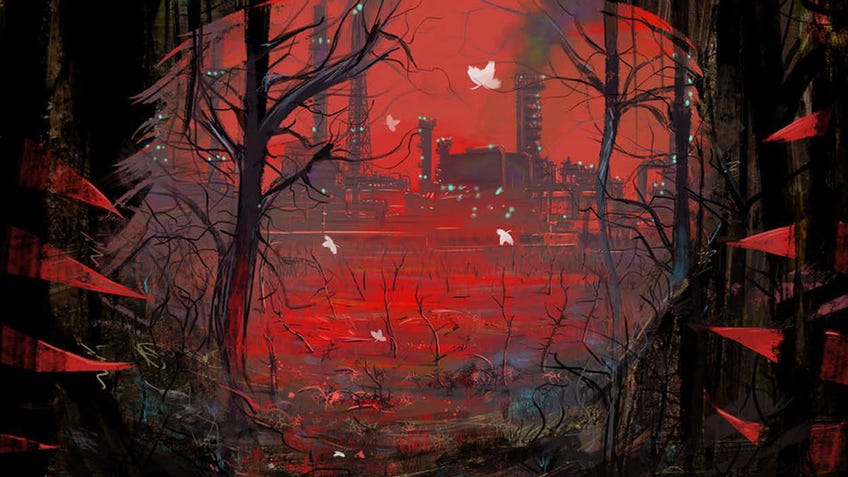 The core rulebook for the next version of Werewolf: The Apocalypse is set to be released this summer.
Set within The World of Darkness universe – which also plays host to other tabletop roleplaying games such as Vampire: The Masquerade and Mage: The Ascension – Werewolf: The Apocalypse Fifth Edition provides new and older players with a way back into the classic TRPG.
Originally announced back in 2019, and intended to be released in 2021, Werewolf: The Apocalypse 5E is the next edition of the tabletop RPG and the first new core rulebook to be published in 10 years.
Watch on YouTube
Maddie highlights some of the most exciting upcoming RPGs coming this year 2023.
Taking place on an Earth that has succumbed to the environmental devastation caused by unchecked corporate greed and humanity's inaction, Werewolf: The Apocalypse 5E sees players becoming members of a collective which seeks to save whatever is left of the planet. As the Garou, players are capable of shapeshifting between human and wolf. Using their powers, players will need to channel their rage at the loss of the world into fighting the people who drove the Earth into extinction.
The premise of Werewolf: The Apocalypse is steeped in environmentalist and anti-corporate messages, with players able to exact justice for the destruction of the world by the wealthy. As a horror roleplaying game, players will encounter both the terrifying reality of living in a world on the brink of extinction, and the lengths people are willing to go to serve their own interests.
Based on the 5E version of the Storyteller gameplay system used to create the original edition, Werewolf: The Apocalypse 5E will enable players to create a Garou by choosing from 11 different tribes – each one featuring their own unique elements and potential for storytelling – and implementing the core attributes of power, finesse, resilience, mental physical and social.
Wheels recommends five terrifying horror RPGs.
Werewolf: The Apocalypse 5E is set to be published by co-published by Renegade Game Studios – the studio responsible for releasing sci-fi tabletop RPGs such as Kids on Bikes and Overlight - and Paradox Interactive, the current owner of the rights to the World of Darkness universe.
The release date for the core rulebook for Werewolf: The Apocalypse is set for August 31st, with players who pre-order the book via the Renegade Game store able to obtain their copy during this year's Gen Con exhibition – which takes place between August 3th and August 6th – by using the code GENCONPICKUP2023 at checkout.