Exploding Kittens studio's latest party game sees players betting on each other's abilities
Complete tasks Without Fail
The publisher behind Exploding Kittens is releasing a new party board game that has players betting on each other's abilities.
Without Fail is an upcoming board game that sees at least two players attempting to complete a series of tasks, which revolve around performing physical feats using props such as a blindfold, a stack of cups, a handful of dice, pens and other items featured inside the box. The board game contains a total of 150 challenges, with each one presenting a simple way to test a different skill.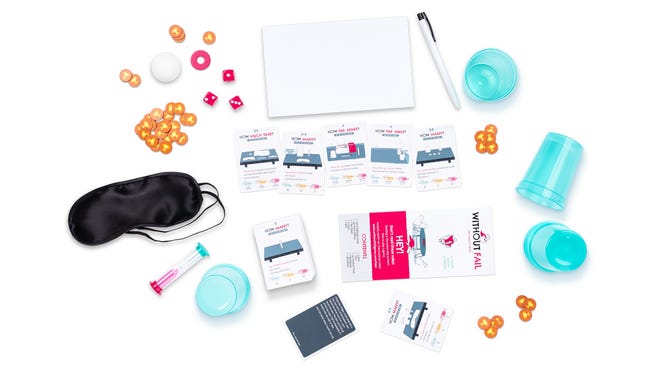 Before the active player attempts their assigned challenge, their fellow players place bets on how difficult they think the current player will find the task and whether they'll complete it without failing. Whichever player placed the highest bet becomes the current player's teammate, with the two players earning points if the active player successfully completes their challenge.
Whilst betting accurately will win players the points they need to win the party game. However, if players bet too highly on their teammate, then the entire team loses points – with all their opponents gaining a point. Whichever team has the most points by the end of the game is named the winner.
Watch on YouTube
Wheels brings attention to 20 board games you should be excited about.
Besides publishing Without Fail and Exploding Kittens, the studio is also responsible for releasing the likes of a Game of Cat and Mouth - a dexterity board game that has players attempting to fire balls through their opponent's goal – and card games like You've Got Crabs.
Without Fail is available from the Exploding Kittens online store right now for $25 (£19), with plans for the title to be released in-store and online at Walmart from July 29th and Target from July 30th.