Academy Award nominated film Wolfwalkers is getting a second tabletop adaptation this month
On the hunt for new board games.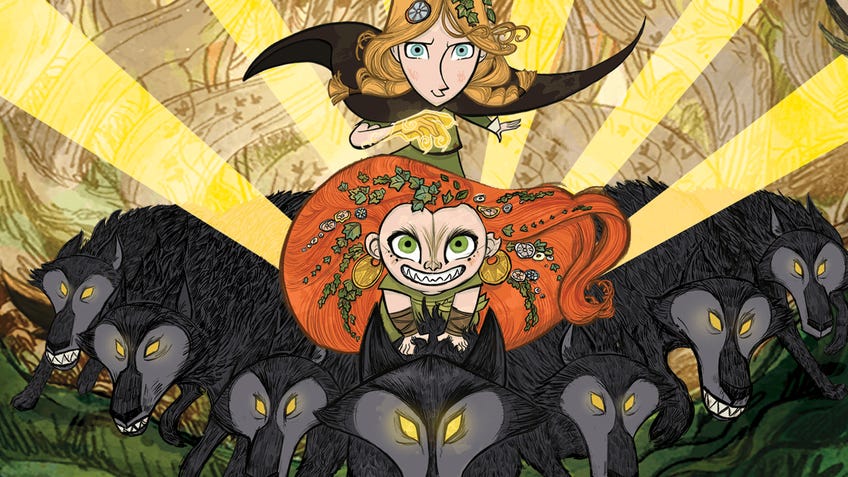 The animated film Wolfwalkers is receiving yet another tabletop adaptation this summer with the newly announced Wolfwalkers: My Story.
A two-player board game based on the Academy Award nominated feature about two young women who befriend each other, Wolfwalkers: My Story revolves around storytelling and card playing. The aim of the game is to gather the most points by playing story cards that go towards achieving certain objectives. On a player's turn, they can choose to take one of the six double-sided cards within the market - which will either be an objective card or one of the available story cards.
Each story card will display a collection of icons, which the players will be able to score points with by placing them in a certain location on their six by six grid. Players' objective cards will require them to either place certain cards in a particular shape, or line up a collection of cards within a column or row or have a certain type of icon on their grid. Once players have completed their six by six grid, then the game ends and the player with the most points is named the winner.
The upcoming game will also come with an expansion that will add permanent cards that players can take from the bottom of the deck, and opportunity cards that will provide one-use effects.
Wolfwalkers: My Story was created by Maja Milavec and serves as the designer's debut tabletop release. Value Add Games, the studio responsible for releasing last year's Wolfwalkers: The Board Game, is also the publisher behind My Story.
Wolfwalkers is a 2020 animated film directed by Tomm Moore and Ross Stewart and is the last entry in the 'Irish Folklore Trilogy' which includes Moore's previous movies The Secret of Kells (2009) and Song of the Sea (2014). In Wolfwalkers, a young woman called Robyn Goodfellowe moves to Ireland with her father and meets another young woman called Mebh. The two quickly become friends and attempt to search for Mebh's missing mother, all whilst rumours circulate of a tribe of people capable of turning into wolves at night. The film received multiple awards - including Satellite and Annie Awards - and was nominated for Best Animated Feature Film at the 2021 Academy Awards.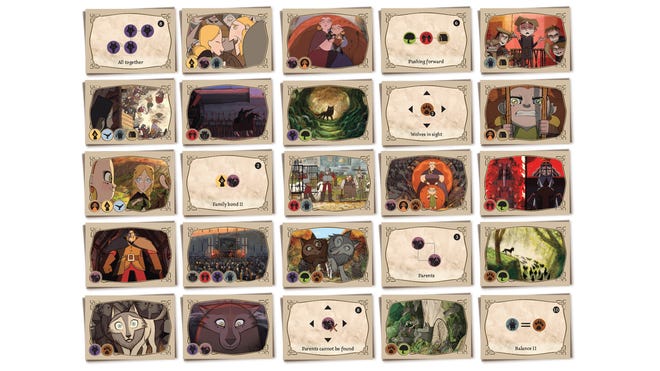 The previously released Wolfwalkers: The Board Game, co-designed by Grzegorz Przytarski and Maciej Rogalewicz, is a tabletop title for two to four players whose primary objective is for players to find three parts of the Wolf Soul and bring them back to the lair before it's too late. A co-op game, Wolfwalkers: The Board Game challenges players to work together to seek the wolf soul pieces and keep the soldiers back from the lair by taking tiles from the game's various stacks.
Wolfwalkers: My Story is set to be released sometime this month, with a retail price yet to be confirmed.