Wordsy is a Scrabble-like word game where you always have the letters you need - and it's now on iPhone
Vowel play.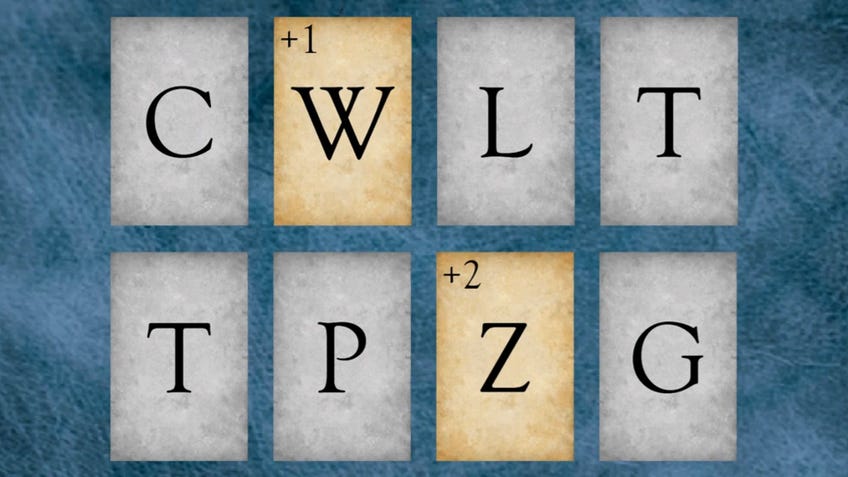 Word-spelling card game Wordsy has been given a mobile release on iPhone and iPad.
Designed by Gil Hova, Wordsy is a word game similar to Scrabble or Boggle in which players attempt to spell the highest-scoring word they can using two rows of letter cards on the table.
What makes Wordsy a little different is the ability for players to use any letters they like between the cards they choose - so if P, N and R are on the table, you're free to spell PIONEER. You'll only score for the letters that appear on the cards, though, so there's no need to break out the dictionary just to cram a few extra letters in.
The letter cards are also worth different points depending on which of the four columns they're sat in, with the arrangement shifting each round to encourage players to use different combinations and words. Rare letters - your Xs, Qs and Zs, and so on - add bonus points for including them.
The mobile version of Wordsy, released under the name Avowel, includes solo play against AI opponents that will seemingly increase their difficulty level as the player improves, learning alongside their human counterpart. Players can also face up to four other humans in online or local pass-and-play multiplayer.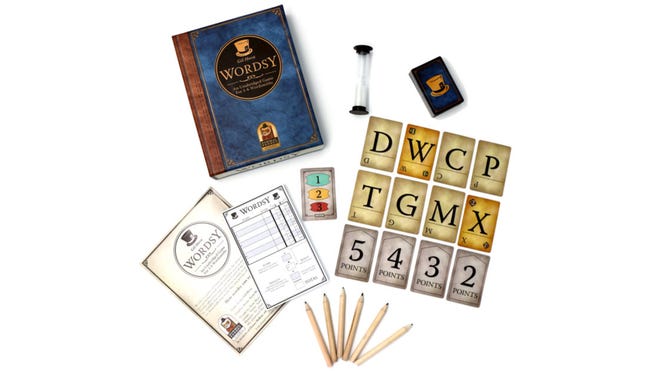 The app also includes daily challenges tracked on a global leaderboard that feature an identical set of letters for all players. There's an interactive tutorial if you haven't played the game before.
Avowel is out now for iPhone and iPad via the iOS App Store, following the release of its Android version in early 2020. The app is free to download and play solo, with an in-app purchase to add multiplayer and remove adverts for £1.99.