You Are the Dungeon is a journaling game that flips the RPG formula on its head
Put up your walls.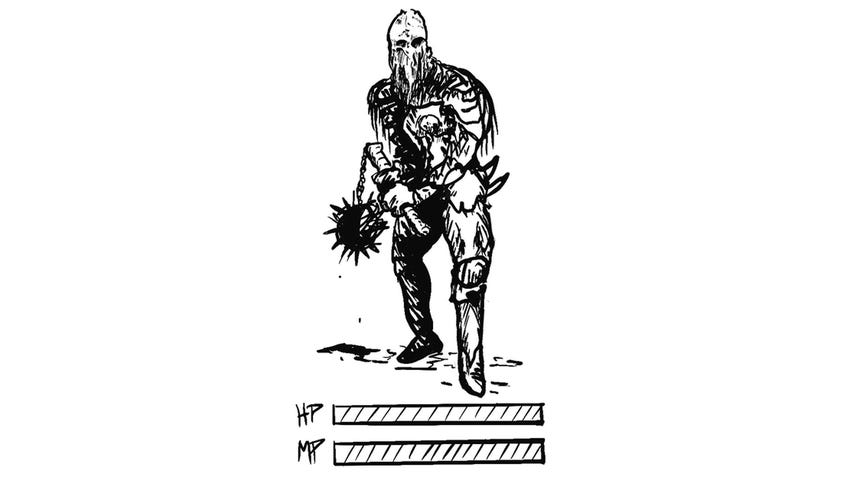 Trap and ensnare foolhardy adventures inside your gates in You Are the Dungeon, an upcoming roleplaying game that switches the role of the player from hero to villain.
In You Are the Dungeon, players become sentient buildings designed to lure in intrepid adventurers and plant a seed of restlessness within their souls. Whereas the majority of fantasy RPGs have players take on the roles of the brave heroes that venture inside dark and dangerous monster dwellings, You Are the Dungeon flips this formula on its head by putting the player in the shoes of those exact dwellings. The goal of You Are the Dungeon is to create an enticing enough location for adventurers to want to visit, before imbuing them with the desire to return once more or be finished off for good.
A solo roleplaying game, You Are the Dungeon starts with players drawing cards from either a tarot deck or a standard deck. These cards will determine what kind of rooms the player will put inside their dungeon, as well as potential events, the nature of the heroes venturing inside their halls and their eventual fates. Players decide how their dungeon begins by answering a series of questions and rolling a set of dice, before drawing out their dungeon's various rooms on a piece of gridded paper. Once the dungeon is drawn, the player then uses the game's book to create the unfortunate heroes who will be entering their doorway - including their names, general dispositions and potential terrible fates.
The game then shifts into the Fallow season, which sees the dungeon increasing in size - having fed on its various victims - and acquiring even greater sources of evil. This process then repeats until the player is satisfied with the story of their dungeon, ending their game and keeping the chronicle of their dungeon.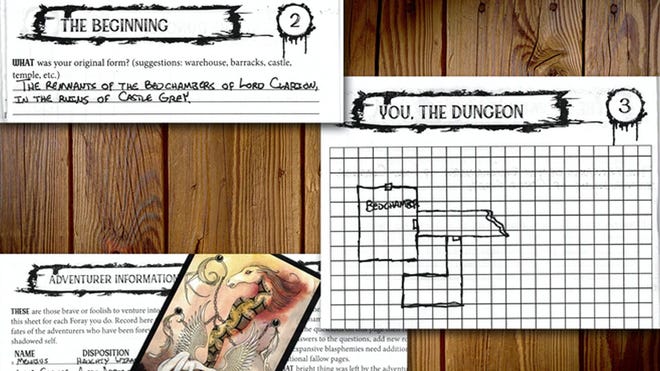 You are the Dungeon was created by Tracey Barnett, a designer whose previously published titles include One Day, the Wellerman Comes - a roleplaying game about making sea shanties - and an RPG about being hellish dogs called Heckhounds. Barnett is also the founder of the company Exploding Rogue Studios, which will be releasing You Are the Dungeon.
The art for You Are the Dungeon was created by Gannon Reedy, an artist who is also the games master for the Shadowrun actual play podcast NeoScum.
You Are the Dungeon is currently live on Kickstarter until June 8th, with a pledge of $25 (£18) getting backers a copy of the physical game in August. Alternatively, backers can get a digital version for $10 (£8).