Escape from the Two Base Stations gives you and a friend a home escape room to play over video call
Poles apart.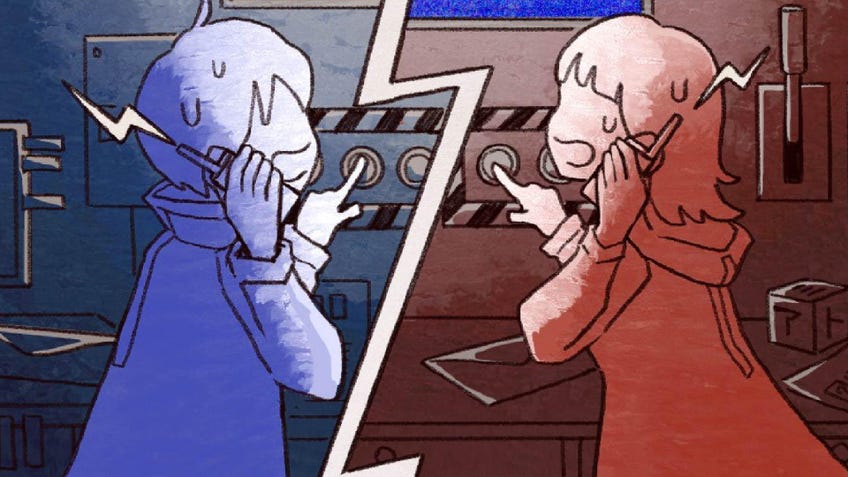 A new home escape room game lets you and a friend solve puzzles together without ever being in the same room.
Escape from the Two Base Stations includes two "game kits" - one of which you keep for yourself, the other designed to be sent to a friend, family member or whomever your fellow puzzler of choice may be.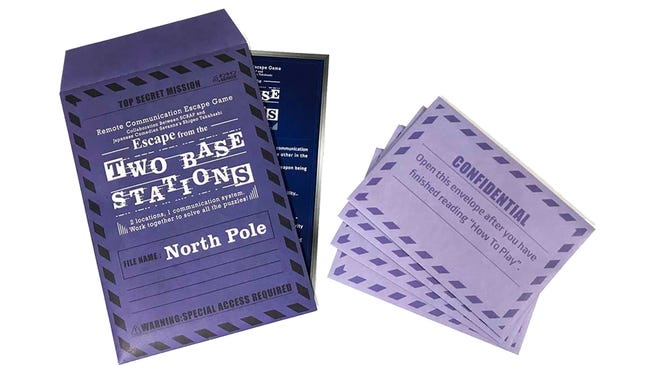 The physical kits - comprising a number of envelopes, including a spare one to post the kit in - are labelled North Pole and South Pole, and include unique information and contents that the players must use to solve a shared mystery. The game's story sees the players investigating a secret organisation's communication bases at their respective polar regions, attempting to halt the development of a powerful weapon.
The game was specifically designed to be played over video call apps such as Zoom and Skype, with the two players communicating and sharing their unique information over text, voice and video. Unable to show each other their respective manuals directly, the players must combine their available information to escape from the bases. Unlike many other escape rooms, there is no time limit to the experience, which is estimated to last between one and two hours.
Escape from the Two Base Stations was originally released in Japan, where it was created in collaboration between Scrap, a company specialising in real-life escape rooms - including puzzles inspired by anime Evangelion and video game series Metal Gear Solid - and Shigeo Takahashi, half of observational comedy duo Savanna. Scrap says that over 30,000 players have played the game since release.
The English version of the game is available now via Amazon US, where it costs $37.13. The Japanese-language version costs the same, but isn't compatible with the English translation.