Here's our first look at the gameplay of Arkham Horror video game Mother's Embrace
If I were eldritch man.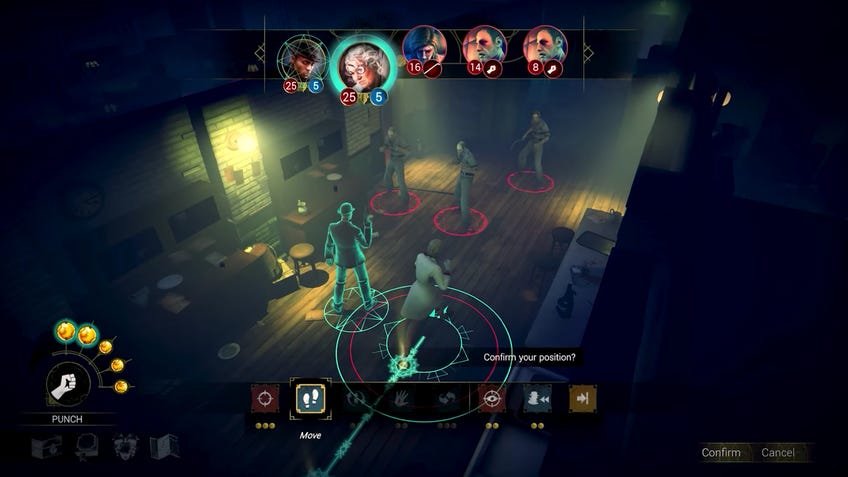 Arkham Horror: Mother's Embrace, the upcoming video game set in the universe of the popular horror board game series, has offered a first look at its gameplay in a new reveal trailer.
Mother's Embrace was originally revealed in 2018 as a spin-off from Mansions of Madness, the story-driven co-op game that sees players exploring houses and towns beset by all manner of cosmic nightmare and trying to solve various mysteries.
Last October, the game was rechristened under the wider Arkham Horror banner, the original entry in the Arkham Horror Files series that has since grown to include Mansions, globetrotting adventure Eldritch Horror, dice game Elder Sign and more. At the time, it was revealed that Mother's Embrace had also changed developer from shuttered former studio LuckyHammers to Space Hulk Tactics outlet Artefacts Studio.
The first gameplay trailer for the upcoming PC and console title shows off its combination of turn-based exploration and combat, with players using a variety of melee and ranged weapons - as well as items and spells they acquire during their investigation - to take on cultists and otherworldly creatures.
The digital "investigation RPG" appears to hew closely to its tabletop counterpart, with mythos effects introducing supernatural challenges to the players' mental and physical wellbeing. Suffer enough trauma and you'll be afflicted with lasting effects that make it harder to solve the mystery - or even make it out alive.
As in the board games, players can form a team from a dozen of the investigators from across the shared universe, each with unique stats and skills. However, despite the board games' co-op gameplay, the video game is a single-player-only affair.
Mother's Embrace also renders familiar locations from the tabletop and wider Lovecraftian universe into 3D, including Miskatonic University, Arkham Asylum and the bayou.
The plot follows the investigators as they look into the murder of a professor of astronomy in 1926, and teases the inevitable involvement of dark cults and the world-threatening Old Ones. The narrative is an original story from the team at Fantasy Flight interactive, spanning nine chapters.
Arkham Horror: Mother's Embrace is due to release on PC via Steam, PS4, Xbox One and Nintendo Switch in Q1 2021.