BattleCON is Street Fighter as a card game, and it's back with a new fourth edition this summer
Here comes an old challenger.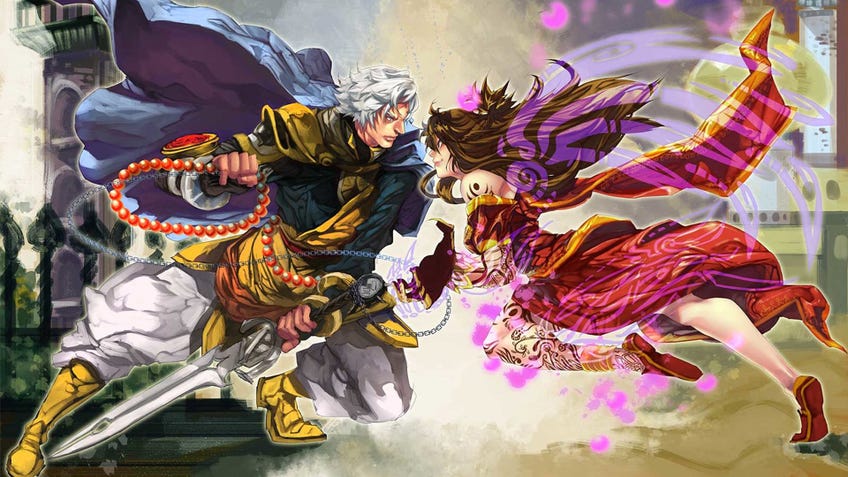 BattleCON is marking its 10th anniversary with an upcoming fourth edition of the head-to-head fighting card game due later this year.
Created by designer D. Brad Talton Jr. - who also designed the collectible card game simulator Millennium Blades and video game-inspired Pixel Tactics - BattleCON is a two-player game that recreates the one-on-one combat of 2D arcade fighting games such as Street Fighter and Mortal Kombat.
As in those games, players each pick a character with unique skills and traits; the game's various sets and expansions can be used by themselves or combined to allow any two characters from across the roster to do battle.
The characters then move their characters back and forth along a board that mimics the flat plane of 2D fighters, with different moves and attacks requiring certain distances. Standard moves and abilities can form combos with character-specific attacks, with up to 35 different moves available to each player.
Since its debut in 2010 with BattleCON: War of Indines, the series has seen five major sets released, along with individual characters. The series' fantastical setting of the World of Indines has become home to further board games including Pixel Tactics, strategy board game Argent: The Consortium and this year's train game Empyreal: Spells & Steam.
BattleCON's fourth edition will comprise remastered editions of 2013's Devastation of Indines, 2016's Trials of Indines and 2018's Wanderers of Indines. All three sets can be played as standalone two-player games or combined for a fuller roster of characters.
The biggest release in the BattleCON series to date, Devastation includes 30 characters, five game modes and six dungeons suitable for co-op and solo play. Wanderers and Trials each feature a further 10 characters.
BattleCON's fourth edition is said to additionally include 14 solo fighters - including both returning characters and brand new fighters - which bring the total number of playable characters in the series to over 100.
Publisher Level 99 Games said the characters had been "optimised and rebalanced" for the upcoming board game, adding that BattleCON's fourth edition had been in development for two years.
The remastered Devastation of Indines, Trials of Indines and Wanderers of Indines are planned for release this August.