Battlestar Galactica: Starship Battles miniatures game discontinued two years after launch
Upcoming sets to be released as free PDFs.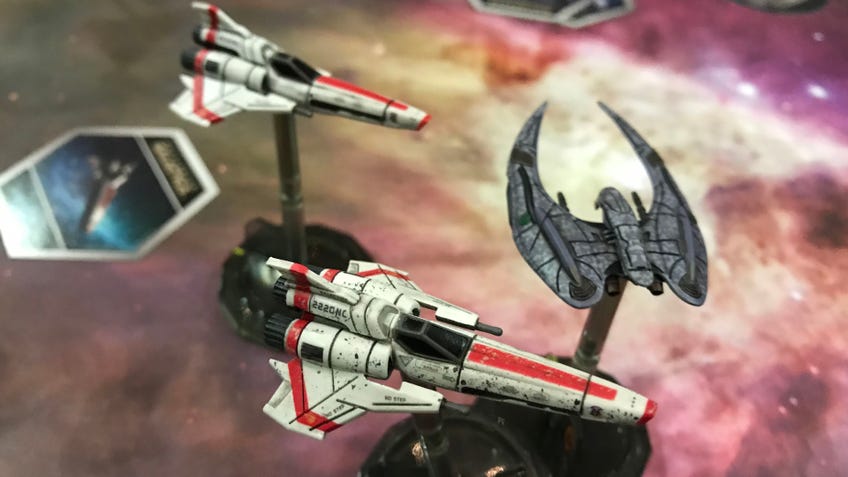 Licensed miniatures game, Battlestar Galactica: Starship Battles - based on the beloved sci-fi franchise - has been discontinued after launching just two years ago.
Featuring settings based on both the 1978 original and the re-imagined Battlestar Galactica television series, Starship Battles was initially published by Ares Games in 2018 - which had plans to release additional sets throughout this year.
However, due to the licensing agreement between Ares Games and Universal Brand Development coming to an end last month, the Starship Battles miniatures game will not be receiving any more releases in the foreseeable future.
In an email from Ares Games, the publisher expressed disappointment over "the loss of all developed models in the pipeline," and revealed that the upcoming Faster Than Light and Additional Counter Set - two expansions originally planned to be released in early 2021 - would now be launched as free to download PDFs.
Starship Battles is a game for two to four players that sees combatants commanding their own ships against one another in a series of missions. Players are able to choose between vessels allied with either the human colonies or the robotic Cylons, engaging in various dogfights using the game's combat system.
A starter set for the miniatures game was released in 2018, before being followed up by three additional Spaceship Packs that featured models such as the Viper Mk II, Cylon Raiders, Heavy Raiders and Raptors.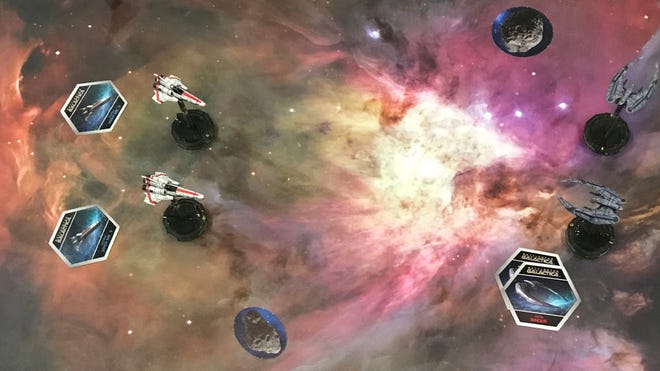 Battlestar Galactica is a science fiction franchise about a spaceship containing some of the last remaining human-beings, after a species of androids called Cylons launch a successful attack on several populated planets. The reimagined version of the television show first aired in 2003 and starred Edward James Olmos, Mary McDonnell and Katee Sackhoff. Battlestar Galactica ran for four seasons and ended in 2009, before spawning a spin-off prequel series called Caprica in 2010 and a television movie - Battlestar Galactica: Blood & Chrome.
Sales of any existing Battlestar Galactica: Starship Battles sets will continue until June 30th.