Libertalia and Ethnos designer's WW2 board game Blitzkrieg! is seeing a re-release this year
Trench warfare for two.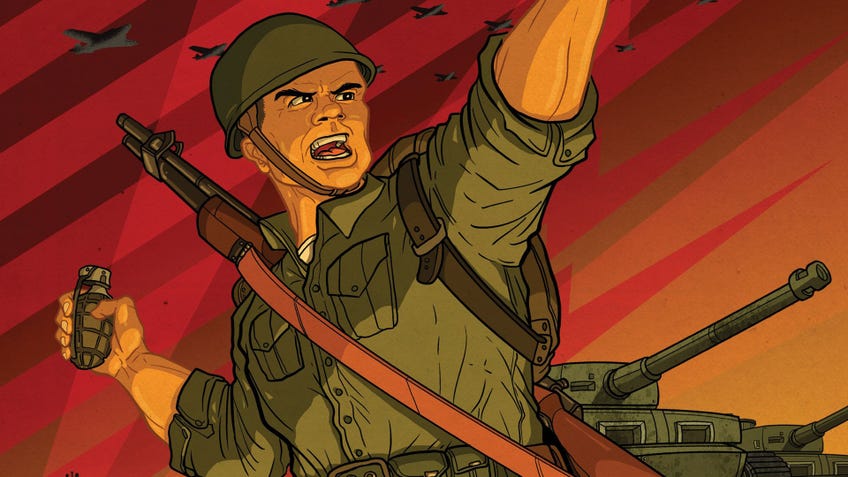 Blitzkrieg!, a board game created by the designer of Libertalia - Paolo Mori - is getting re-released in a new edition this year.
Called the Square Edition, the upcoming re-release of Blitzkrieg!: World War Two in 20 Minutes will provide players with a new box design and additional content. (Thanks, BoardGameGeek.) As the name implies, the latest version of Blitzkrieg will come in a smaller square-shaped box and will include the Nippon expansion - which twists the game in an entirely different direction by proposing a future wherein the Axis won the war, only for Japan to invade a Germany-occupied USA with the help of Godzilla himself.
The original Blitzkrieg! was released in 2019 and sees players competing against one another as the two opposing forces of the Second World War. A two-player board game, Blitzkrieg takes players through various key events throughout World War II, with players assigning their military resources to each campaign in order to acquire the victory points they'll need to win the game.
Whenever an opponent wins a battle they'll also obtain new resources to use in future campaigns, as well as special weapons and additional strategic advantages that give winning players an edge in later battles. Blitzkrieg! also features a solo game mode designed by Anachrony creator, Dávid Turczi.
Besides creating Blitzkrieg! and Libertalia, Mori is otherwise known for designing fantasy board game Ethnos - that has players commanding armies of mythical creatures such as giants and merfolk in order to win battles - historical game Rise of Augustus and Pandemic spin-off title Fall of Rome, which takes the classic formula of the co-op series and sets it during the height of the Roman Empire.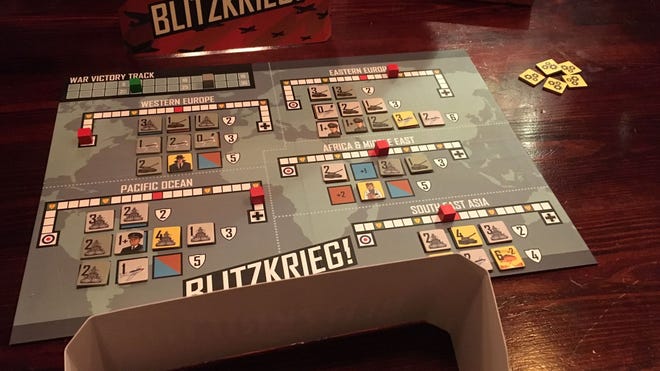 PSC Games is the studio responsible for releasing the new Square Edition of Blitzkrieg!, alongside the original version, as well as several other historically-themed titles such as Lincoln, a two-player game based on the events of the American Civil War; The Great War; and a roll-and-write game from Turczi called Rome & Roll.
Blitzkrieg! Square Edition is set to be released in Q2 2021 at a retail price of £25 ($34).