Studio Ghibli-esque solo RPG explores themes of war and environmentalism
Egging you on.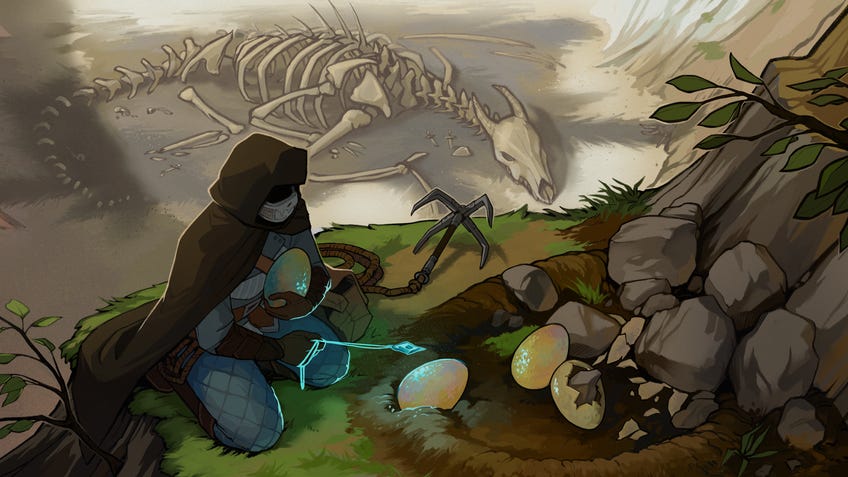 A solo tabletop roleplaying game inspired by the films of Studio Ghibli sees players tackling themes of war and empathy.
Dragon Dowser is an upcoming RPG in which players take the role of a mysterious character known as a Dowser, whose purpose is to find and return abandoned dragon eggs to a sanctuary.
Designed to be played by a single player – rather than having a games masters narrate the story to a group – Dragon Dowser takes inspiration from films such as Nausicaä of the Valley of the Wind (1985), an animated film directed by Studio Ghibli co-founder Hayao Miyazaki that takes place in a post-apocalyptic world populated by strange creatures. Similarly to Nausicaä, Dragon Dowser takes place in a sci-fi world and features key themes of war, environmentalism and the need to establish empathy.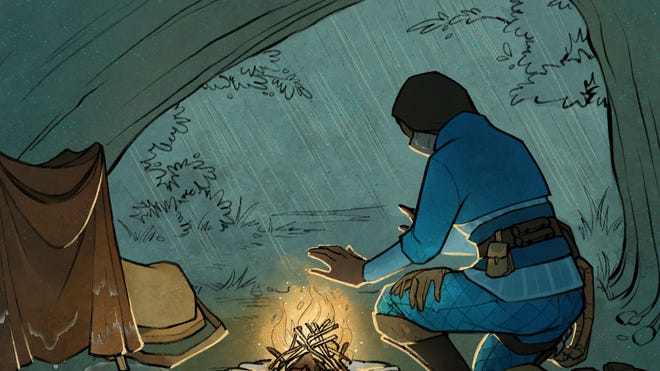 As the Dowser, players in the solo tabletop RPG will need to travel the kingdom to discover the whereabouts of the lost dragon eggs, in the hopes that they can be reared to change the world for the better. Players will need to complete their mission before they run out of their essential resources, finding a hatchling and bringing it back to the sanctuary.
Throughout their journey, players use a deck of ordinary playing cards to determine what challenges they face whilst playing the roleplaying game. Each suit represents a different obstacle, with hearts indicating community issues, clubs representing warfare, spades triggering a survival challenge and diamonds being associated with exploration. As players draw cards, they lay them down within a six by four grid – which will form a map of the area they've been travelling through.
Each time players encounter a new card, they will journal their experiences by answering prompts about the challenges they face. The lower the card number, the more resources players will need to use in order to overcome, with a total of eight resources to spend during every playthrough. Should players successfully pull the required ace card, then they have found a dragon egg and can return to the sanctuary successfully. Each ace card represents a different narrative and type of ending, with players able to decide how the dragon shapes the world. However, pulling a different ace card than the required one will represent a broken egg whose pieces can be buried to gain more resources.
Wheels recommends a selection of RPGs that don't require a GM to play.
Dragon Dowser was designed and co-written by Rich Oxenham and Kathryn Oxenham, who both worked together on Inspirisles and Overisles, roleplaying games in which players use sign language to communicate with the world and each other. Based on the Carta gameplay system published by Peach Garden Games, Dragon Dowser will be released by Hatchlings Games: the studio behind Inspirisles and Overisles.
The Kickstarter campaign for Dragon Dowser is set to be launched in May, with pledge amounts and estimated delivery dates yet to be confirmed.