Exit: The Game designer teases Lord of the Rings entry in escape room board game series
All we have to decide is what to do with the time that is given to us.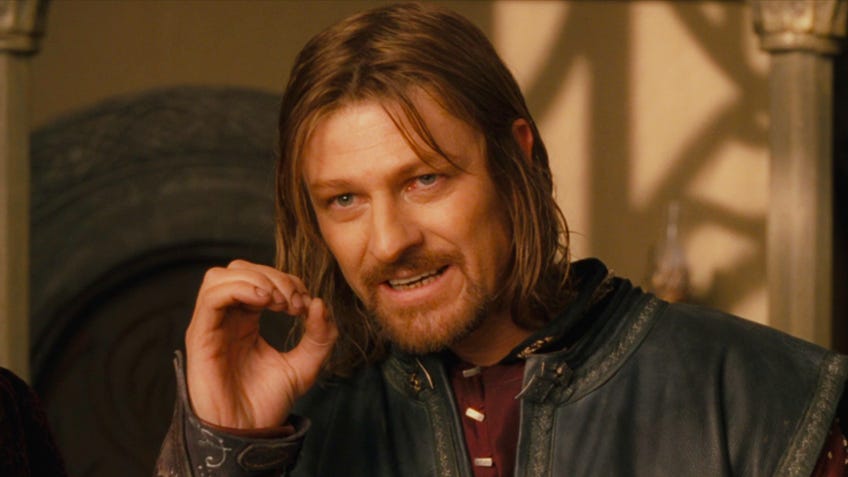 The co-designer of Exit: The Game has teased an upcoming Lord of the Rings-themed instalment in the Kennerspiel des Jahres-winning series of escape room board games.
Markus Brand, who co-created the series of boxed puzzle games alongside Inka Brand, tweeted an image of two blank prototype boxes, revealing the German titles of two upcoming Exit entries.
The most notable of the two is Schatten über Mittelerde, which translates to Shadows over Middle-earth. The box also features the German logo for The Lord of the Rings, confirming its direct connection to JRR Tolkien's fantasy trilogy.
Der Herbst wirft seine Schatten voraus...und einen sehr großen über ganz Mittelerde. Außerdem meldet sich pünktlich zum 5-jährigen EXIT-Jubiläum Dr. Arthur Funbeq, unser Gastgeber aus der verlassenen Hütte, zurück. Wir freuen uns schon sehr auf unsere beiden neuen Titel. pic.twitter.com/RCsRyF5LRT

— Markus Brand (@imbrandys) March 19, 2021
The second box, Die rückkehr in die verlassene Hütte, translates to The Return to the Abandoned Hut. Brand confirmed it as a sequel to Exit: The Game's 2016 debut The Abandoned Cabin that sees the return of antagonist Dr. Arthur Funbeq.
German board game magazine Brettspielbox subsequently cast further light on the upcoming board games, indicating that Shadows over Middle-earth would be a "beginner" level experience that sees the players attempting to protect Frodo and save Middle-earth during the events of The Lord of the Rings.
The Return to the Abandoned Cabin, meanwhile, will step the puzzles up to an "advanced" difficulty as players stop Dr. Funbeq escaping by solving the puzzles in the familiar hut.
Exit: The Game was awarded the Kennerspiel des Jahres - the "expert" or "connoisseur" Game of the Year counterpart to the family-friendly Spiel des Jahres prize - in 2017, netting the Brands their second win after 2012's Village. The series has seen over a dozen individual titles since The Abandoned Cabin - including this year's release of an Exit: The Game jigsaw puzzle - with Shadows in Middle-earth set to be its first licensed entry.
In mid-2019, publisher Kosmos announced that the Exit: The Game series had sold over four million copies - a figure that is only certain to have risen considerably since, given the enduring popularity of home escape rooms during lockdown.
Markus Brand's tweet indicated an autumn release date for both Schatten über Mittelerde and Die rückkehr in die verlassene Hütte. English-language editions of both games - and their respective release dates outside of Germany - are yet to be confirmed.