HeroQuest Legacies trademark filing hints at possible return for beloved '80s dungeon-crawler
From Return to Dark Tower studio Restoration Games.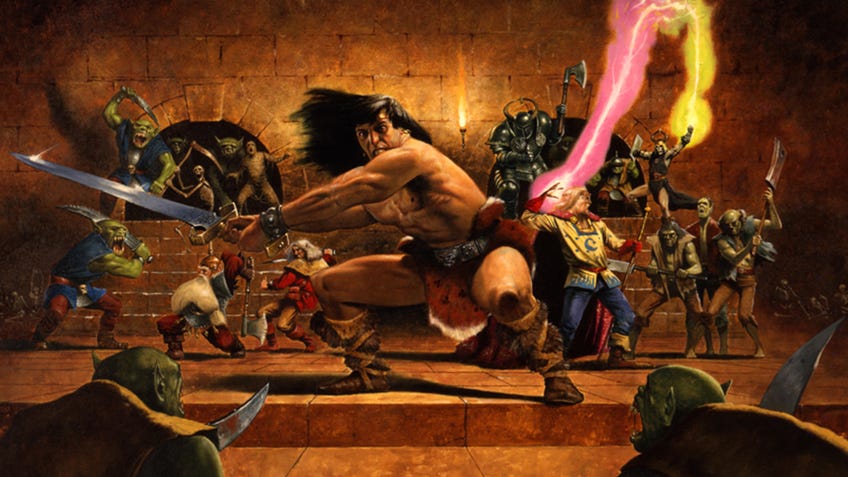 A recent trademark filing has hinted at a possible return for highly influential dungeon-crawling board game HeroQuest.
The HeroQuest Legacies trademark filed by Restoration Games on July 1st classifies it as being for use in relation to "Board games; Card games; Dice games", as well as miniatures used in tabletop and fantasy games. (Thanks, Reddit user corporat.)
Restoration Games is the board game publisher behind games including Downforce, Unmatched, Fireball Island and the upcoming Return to Dark Tower. The studio specialises in rebooting older tabletop games and systems from decades past. Its "Chief Restoration Officer" is Rob Daviau, co-designer of Pandemic Legacy and creator of Risk Legacy.
First released in 1989, HeroQuest was the result of a collaboration between Warhammer maker Games Workshop and US board game giant Milton Bradley. A dungeon-crawling game in the vein of Dungeons & Dragons, the game saw a group of players exploring a variety of environments represented by 3D terrain and facing threats controlled by an opposing dungeon master-like figure - known in the US as Morcar and the UK as Zargon.
The original HeroQuest was followed by a sequel, Advanced HeroQuest, which placed the game in Games Workshop's Warhammer universe with the introduction of Skaven enemies alongside additional rules and a modular board. The game was also adapted for PC, which itself saw a sequel, and received a number of expansions in the years after its release.
While considered highly influential on the dungeon-crawling genre - with modern games including Gloomhaven, Star Wars: Imperial Assault and spiritual successor Warhammer Quest citing it as an influence - HeroQuest has been out of print since the late nineties, making it difficult to find.
A Kickstarter campaign by Spanish company Gamezone in 2013 attempted to crowdfund a 25th anniversary edition of HeroQuest, but was cancelled as the result of a copyright claim by roleplaying game publisher Moon Design Publications. Moon Design published books for tabletop RPG HeroQuest, created by late RuneQuest designer Greg Stafford, and had claimed the copyright for HeroQuest following the board game's fading from prominence.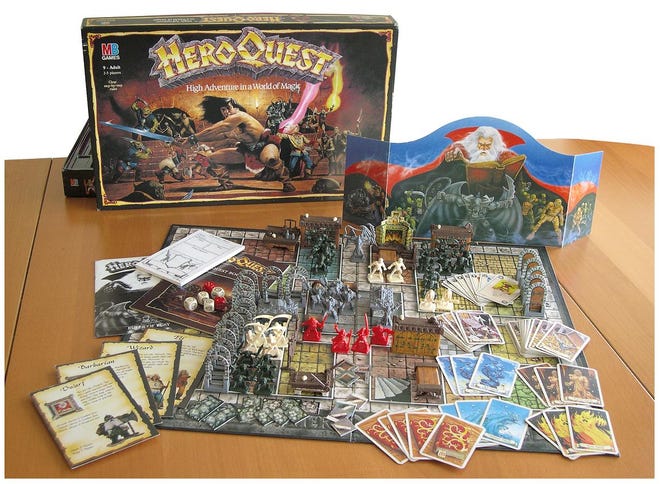 Earlier this year, Stafford's HeroQuest roleplaying game was renamed QuestWorlds by current publisher Chaosium, opening up the possibility of a new HeroQuest game released under its original title - something that the Restoration Games trademark could indicate.
For now, there's no further information on what HeroQuest Legacies could be, or when we'll hear more about it. Dicebreaker has reached out to Restoration Games for further information and will update this story as necessary.
Update 28/7/20: Restorion Games founder and president Justin D. Jacobson issued the following comment to Dicebreaker in response to the HeroQuest Legacies filing: "We often are looking at our top 5 requested games and taking steps to see if we can make them. Securing a trademark is one step but it is not the only step. We have many pieces to put together for all our games before we have the rights to make them. Trademarks are a public piece of the puzzle and unfortunately convey a lot more implied weight than is justified. Importantly, what we filed was under the USPTO "intent to use" provision. If and when there is something to announce, believe us, folks will know."
In the meantime, why not have a read of Nic Reuben's fabulous look at the lasting legacy of HeroQuest to find out why its return would be a big deal for the world of board games.