Anachrony designer, Undaunted publisher and Raiders of the North Sea artist join forces for two new deckbuilding games
Civ-builders Imperium: Classics and Legends can be played alone or combined.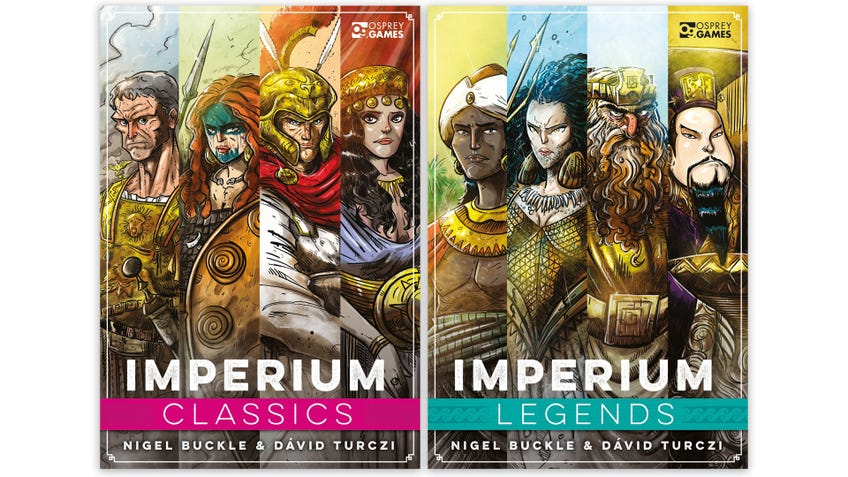 A pair of deckbuilding games co-designed by the creator of Anachrony, Dávid Turczi, and published by Undaunted: Normandy and North Africa studio Osprey Games are releasing next spring.
Imperium: Classics and Imperium: Legends have been co-designed by Turczi and original creator Nigel Buckle, who previously designed sci-fi strategy board game Omega Centauri in 2014.
Both games are civilisation-building deckbuilders, with up to four players taking control of factions with unique elements. The players must advance their technological and scientific progress over the centuries while also maintaining enough military strength and keeping their society at peace, with deckbuilding's core loop of adding more cards to a personal deck controlling the balance between expansion and stability.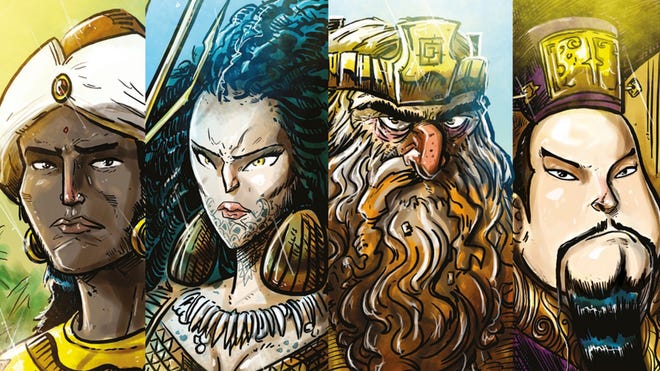 Each game includes eight asymmetrical civilisations, with Classics featuring historical Carthaginian, Celt, Greek, Macedonian, Persian, Roman, Scythian and Viking factions, while Legends veers into myth with Arthurian Britain, Atlantian, Egyptian, Mauryan, Minoan, Olmec, Qin and Utopian factions.
The two games can be played as standalone titles or combined to allow any of the civilisations to play against each other, for a total of more than 400 cards. Both include a solo mode featuring a game-controlled bot developed by Turczi, with Legends described as the more challenging of the two titles.
Buckle said that Imperium had been in the works for 10 years, and had originally been planned as a single release under publisher NSKN. Its 2018 Kickstarter campaign was cancelled, before the game was eventually reborn as two separate titles by Osprey.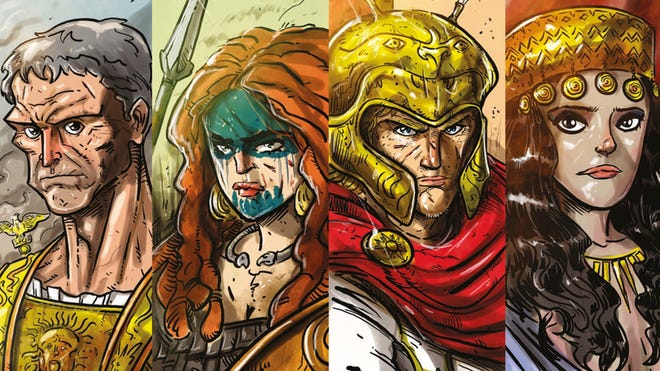 The games' artwork is by Mihajlo Dimitrievksi - better known as The Mico - who previously illustrated Raiders of the North Sea and other titles in the North Sea and West Kingdom trilogies, as well as Dice Settlers, Valeria: Card Kingdoms and more.
Imperium: Legends and Imperium: Classics will both be released in May 2021. The games will not be crowdfunded.
Buckle and Turczi have confirmed they are working together on two more games for release next year, due to be published by Anachrony studio Mindclash Games and PSC Games, known for the new edition of Turczi's Kitchen Rush, Rome & Roll and various wargames.