Dominion creator's Spiel des Jahres-winning board game Kingdom Builder gets a sequel, Winter Kingdom
Insert obligatory Game of Thrones reference.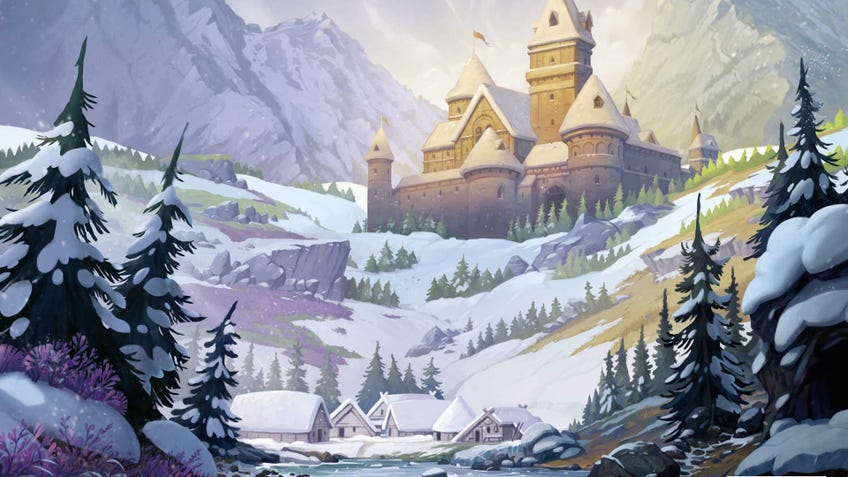 Kingdom Builder, the board game by Dominion creator Donald X. Vaccarino that won the 2012 Spiel des Jahres - Germany's prestigious Game of the Year prize - is getting a new sequel.
Very much a does-what-it-says-on-the-box beginner board game, Kingdom Builder sees players laying down terrain cards to add settlements to the main board, expanding their kingdom as they go.
This year's standalone follow-up Winter Kingdom replaces the original's variable rectangular map with a new hexagonal board made up of seven terrain tiles that can be rearranged for a different layout each game.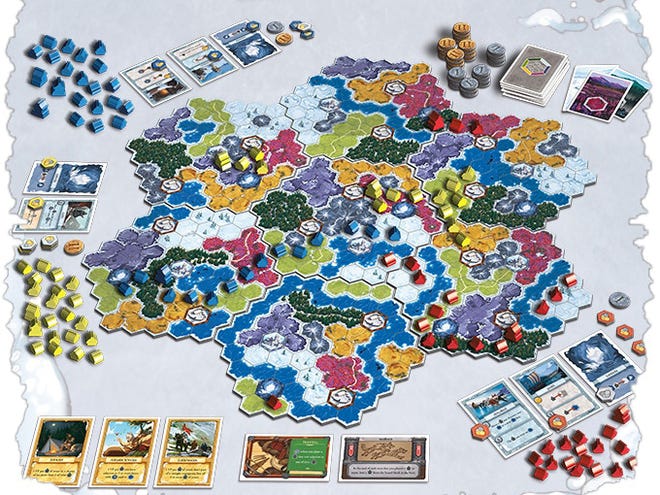 Shaking things up further in the upcoming board game are new twist cards that introduce different gameplay variations and rules during each playthrough.
Rather than gaining new actions by constructing buildings on specific terrain tiles as in Kingdom Builder, Winter Kingdom sees players begin the game by receiving a random ability tile. Players can then earn coins in line with the current game's economy card - another new addition in the sequel - and spend them to purchase further powers.
Publisher Queen Games claims that Winter Kingdom has more than 800 possible gameplay and rule combinations, including a variety of different scoring cards and ways to ultimately claim victory.
Winter Kingdom is currently live on Kickstarter, where it has already passed its initial £8,000 goal and is currently sitting on close to £50,000 with just under two weeks to run. The crowdfunding campaign runs until April 10th, with Winter Kingdom due to arrive with backers in October 2020. A general release is planned for the Essen Spiel game fair in late October.