Conquer your rivals with the power of the animal kingdom in the newest Dominion expansion called Menagerie.
Welcome to ye olde zoo.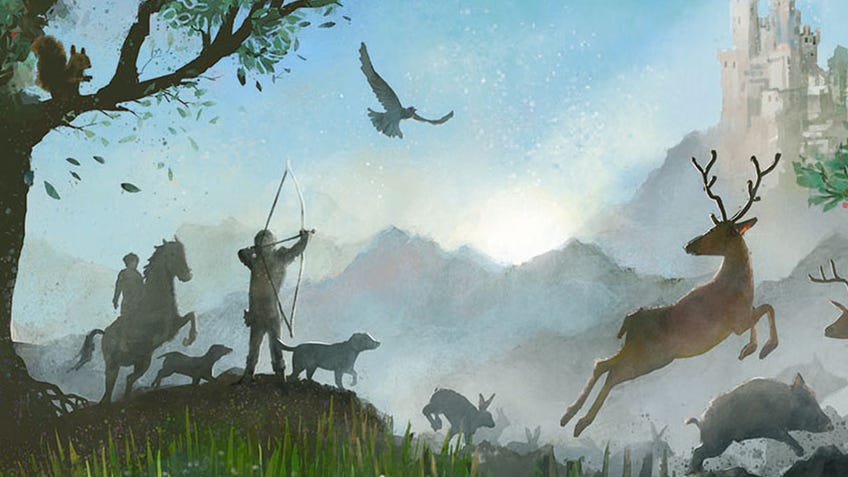 Use the might of the natural world to secure your place as monarch in Dominion: Menagerie, the latest expansion for the classic deckbuilding game.
Not to be confused with the pre-existing card featured in the Cornucopia expansion for the card game, Menagerie is the first Dominion add-on to focus entirely around employing animals to obtain power over your subjects. Featuring 400 different cards, including 20 entirely unique kingdom cards, Menagerie is the 13th expansion made for Dominion since its release in 2008.
Dominion is a game for two to four players which revolves around using cards to foil your opponents and collect the most victory points. Unlike in trading, collectible and expandable card games, deckbuilding games don't require players to pre-build decks and limit their players to using whatever cards come in the box.
In Dominion players start with a small hand of coin cards that they can use to purchase kingdom cards - these are randomly chosen at the start of the game to form a market for players to buy from - which then enable them to perform certain actions to help gain the advantage, such as forcing others to discard their hand.
Rio Grande Games, the company behind Lost Cities and Roll for the Galaxy, announced it would be publishing the Dominion: Menagerie expansion later this year. Dominion's creator Donald X. Vaccarino is once again being responsible for the latest set, having designed all of the previously released add-ons for the game.