The Walking Dead stumbles into the next Magic: The Gathering Secret Lair card drop
Rick-tus grin.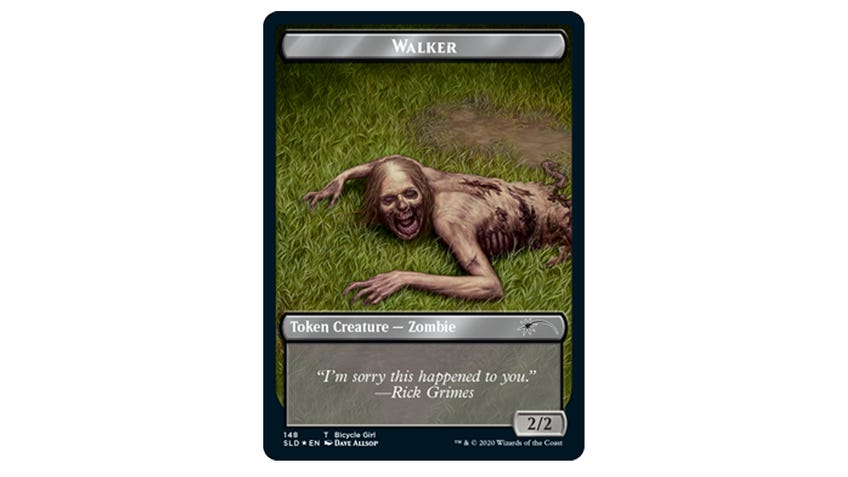 Watch out for walkers and zombie hordes in the next Secret Lair card drop for Magic: The Gathering, inspired by TV series The Walking Dead.
Based on the comic book by Robert Kirkman and Tony Moore, The Walking Dead is a post-apocalyptic television series that first aired in 2010 and has since received 10 seasons. Starring Andrew Lincoln as sheriff deputy Rick Grimes, The Walking Dead follows various survivors of a zombie apocalypse as they attempt to find hope in a world filled with 'walkers' - the undead - and other humans taking advantage of the chaos and carnage.
The Walking Dead received a spin-off television series called Fear the Walking Dead in 2015, set in Los Angeles during the zombie outbreak that preceded the original show.
The Walking Dead.

Magic: The Gathering.

Secret Lair.

More info on our exciting new collaboration with @Wizards_magic coming soon. #TWD pic.twitter.com/R9n7ffPjAN

— The Walking Dead on AMC (@WalkingDead_AMC) September 1, 2020
The next Secret Lair set for the trading card game, Magic: The Gathering, looks to translate some of the series' most iconic imagery into card form. Wizards of the Coast - the company behind Magic: The Gathering - is collaborating with media studio AMC, the current owner of The Walking Dead television series, to release a limited set of cards featuring artwork inspired by the zombie show.
The first of the cards is one of the classic walkers , showing one of the show's zombies crawling across the ground and gurning at the player in a characteristically gruesome fashion. The card appears to be a variant of the Zombie token creature included in a number of previous MTG sets. A select number of cards will be featured alongside this Walker card, which Wizards of the Coast is set to reveal sometime in the near future.
The Walking Dead set follows several other Secret Lair card drops released earlier this year, such as the Summer Superdrop, which included cards with artwork from tattoo artist Josh Howard, and the Prime Slime Secret Lair drop that featured a series of cards focused around all things ooze.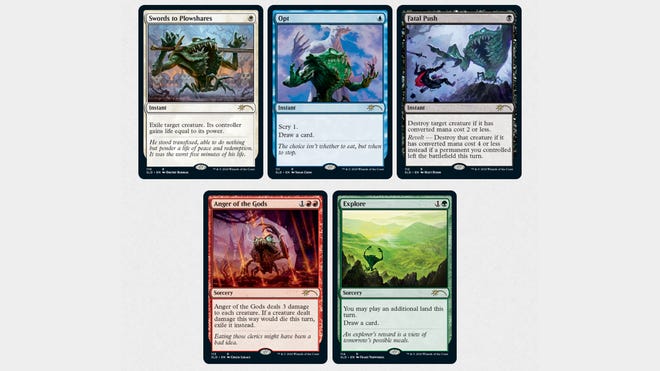 Announced alongside The Walking Dead Secret Lair drop was another Secret Lair card drop called Yargle Day, which will include five Magic: The Gathering cards - one for each of the different mana colours - featuring the monstrous Yargle creature. Yargle Day is set to drop on September 3rd.
Wizards of the Coast is yet to confirm a release date or retail price for The Walking Dead Secret Lair drop, with players able to find more information from the Secret Lair website in due course.