Massive Darkness 2 teaser trailer reveals that the fight for light isn't over
Going underground.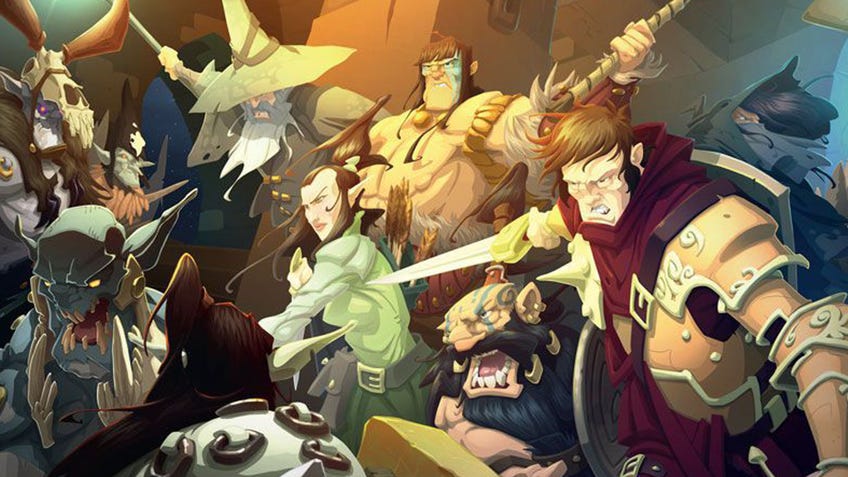 Massive Darkness 2 has been announced with a reveal trailer teasing its release later this year.
The upcoming board game is a sequel to the 2017 co-op game in which players ventured into a series of perilous dungeons to defeat the crushing forces of Darkness spreading across the land.
In Massive Darkness, one to six players took up the mantle of the Lightbringers - a group of world-protecting heroes that mysteriously faded from existence - to once again defeat the creatures of Darkness lurking underground. The board game was designed by Raphaël Guiton, Jean-Baptiste Lullien and Nicolas Raoult - the creative team behind horror game Zombicide and its subsequent sequels.
Influenced by tabletop RPGs, Massive Darkness allowed players to choose from a selection of heroes and classes, before deciding on their skills and heading into the depths of the dungeon. Players could earn experience points by performing quests and vanquishing monsters - which they could subsequently spend on gaining new skills, depending on their starting class.
Loot could be obtained by defeating enemies, with special Guardian monsters wielding a random item or weapon to use against the players - which the players could acquire if they overcame the Guardian holding it.
Massive Darkness 2 was revealed via an announcement trailer released on publisher CMON's YouTube channel. Simply titled "Coming soon…", the brief teaser displays various pieces of artwork alongside a call for players to return and "face your demons" in the "deepest [...] and most dangerous dungeons". The trailer ends with the indication of a potential release in 2020.
The first Massive Darkness launched on Kickstarter in June of 2016, raising over $3 million before releasing in 2017. There is currently no confirmation whether Massive Darkness 2 will be making its way to Kickstarter.