Mini Mysteries is an escape room game series designed for families
Time to find some clues.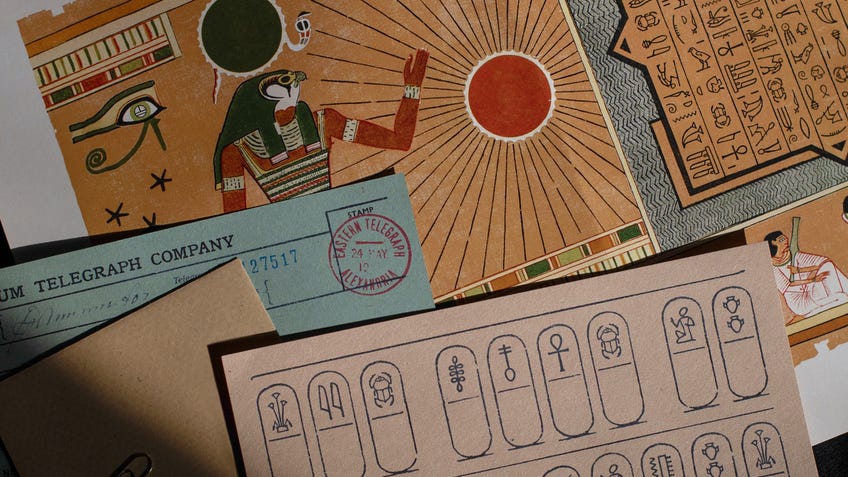 Rescue a time-travelling agent from being trapped in the past with The Egyptian Enigma, the first episode in a series of escape room games for families.
The Mini Mysteries series provides players with packaged adventures containing various puzzles to solve and challenges to overcome. The first set of episodes are called the Ministry of Time and revolve around players unravelling mysteries in different historical periods across the world.
The Egyptian Enigma focuses upon the perils of agent Cleo, who has found herself trapped in Egypt in 1922 after her time machine has seemingly been tampered with. A member of the Ministry of Time organisation, Cleo has sent a package through time to the players in the hopes that they will be able to help her get her machine working again, so that she can return to her original time period.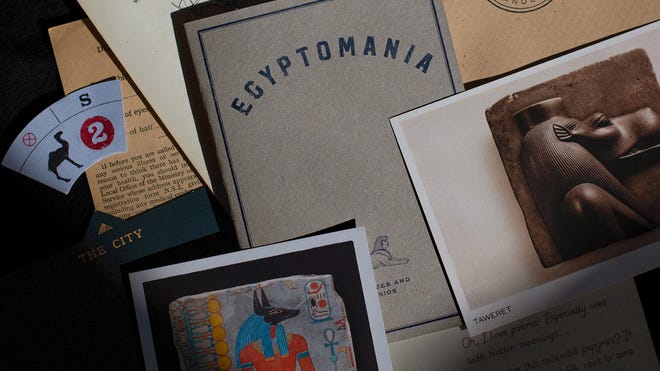 Everything the players need can be found within each box, including the various documents, clues and puzzles that they'll have to use in order to solve the mystery. As a family game, Egyptian Enigma is recommended for players aged eight and above, with the players only needing access to a device with the internet - where a companion website for the game can be found - as well as some paper and a pen. Each adventure takes around an hour to two hours to complete and supports from one to five players.
The Ministry of Time collection was designed by Jon Gacey - a writer and creator of immersive theatre - with art by illustrator Matthew Hancock and actors Bex Lindsay and Richard Soames providing voice work for the series' narrated website.
The next episode in the Ministry of Time collection is called The Medieval Mishap, which will feature a mystery surrounding an underwater town that has been left forgotten beneath the waves.
The Egyptian Enigma is available now, with a limited first edition of 200 copies of the game - almost half of which are gone - featured on the Mini Mysteries website. A second edition of the game is set to be released next year.