Tales from the Loop creator's next 'narrative art book' The Labyrinth envisions a dystopian future
No magic dances here.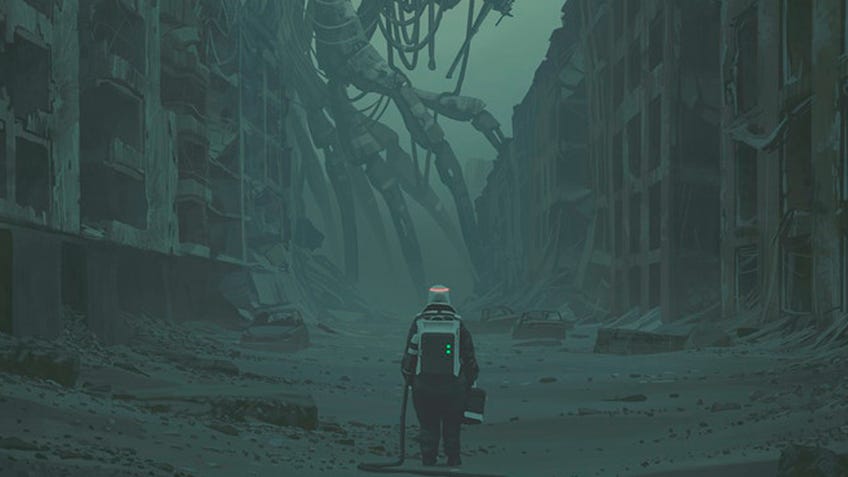 Flick through the pages of a dystopian future in The Labyrinth, the latest "narrative art book" by Simon Stålenhag - the creator of the world behind tabletop RPG, Tales from the Loop.
After the Earth suffers a terrible fate and its atmosphere is forever tainted by an apocalyptic event, the survivors are forced to shelter beneath the ground. When three explorers - Matt, Sigrid and Charlies - leave the enclave on a mission up on the surface, they discover what remains of the past and the secrets behind the fall of civilisation.
The Labyrinth follows the story of these three individuals as they travel through the ruins of Earth. Described as a "narrative art book", The Labyrinth looks to use a mixture of artwork and prose to tell the tale of this group of adventurers. Displayed in a hardback book of 150 pages, The Labyrinth contains images of abandoned cities, silent machines and the quaint relics of a forgotten world.
Aside from The Labyrinth and Tales from the Loop, Stålenhag is also the artist and author behind the world of Things from the Flood - a sequel set in the 1990s following teenagers in a world forever changed by an experiment gone wrong - which was also later adapted into a tabletop RPG by Free League Publishing, and The Electric State, an art book that told the story of a young girl who runs away from home in an alternative 1997. No tabletop adaptation of The Electric State has been announced to date.
Tales from the Loop is a roleplaying game set in the alternate 1980s universe seen in Stålenhag's art book, where the Swedish government commissioned the creation of the world's largest particle accelerator in 1954. Called The Loop, this machine becomes the source of various mysteries and adventurers for the players to investigate. As children in the 1980s, players have to balance the ordinary life of homework and bullies with the extraordinary world of The Loop.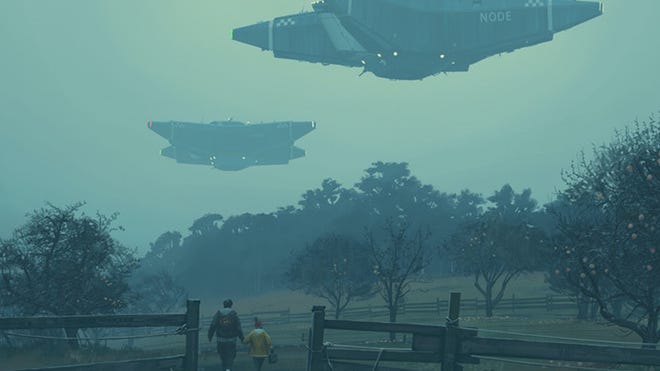 This year, Amazon released a television series based on the world shared by the RPG - also called Tales from the Loop - starring Jonathan Pryce, Daniel Zolghadri, Duncan Joiner and Rebecca Hall. The first season contains eight episodes and follows the strange stories of a countryside town living above The Loop.
The Kickstarter campaign for The Labyrinth is live until October 30th, with a pledge of £31 getting backers a standard copy of the hardback book estimated to arrive in December.