The Princess Bride is getting a co-op 'adventure book' board game
Not that inconceivable.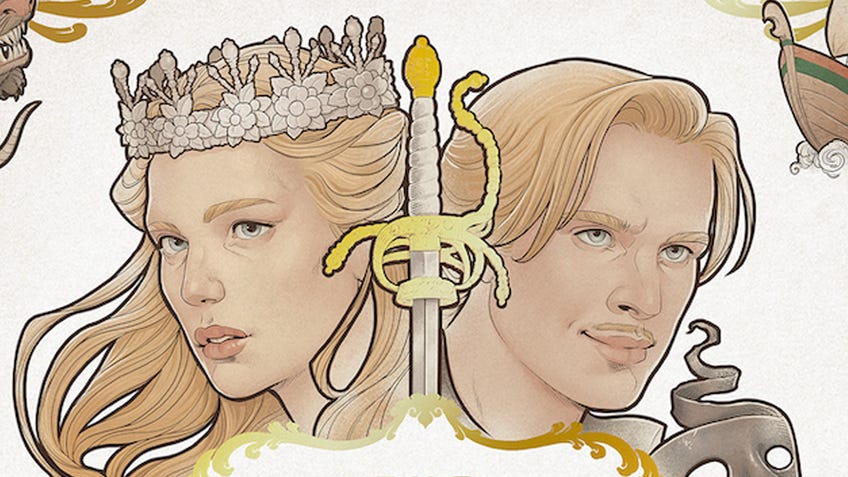 Cult movie The Princess Bride is being turned into a new co-op board game out later this year.
The Princess Bride Adventure Book Game is based on the '80s comedy film rather than the original William Goldman novel that it adapted, and borrows the film's framing of a story being read to a young boy, as players attempt to complete all six chapters of the book.
The players must discard story cards and move their character miniatures around to try and keep the story moving, dealing with interruptions from the sick grandson outside of the fantasy tale and threats posed by the story's villains Vizzini, Count Rugen and Prince Humperdink. Player characters include Buttercup, Westley, Fezzik and Inigo Montoya.
The game plays out in a real-life book that folds flat to create maps of locations from the film, such as the Cliffs of Insanity and Fire Swamp. Each chapter has unique challenges and rules that reflect the different moments in the film. (Yes, there is an "Inconcievable!" card.)
If the players successfully finish all six of the chapters by discarding story cards and completing the objectives, they win.
The game plays with up to four people, as well as being possible to play by yourself in a solo mode. Play time takes around 15 minutes per chapter, so 90 minutes if you're looking to play through the entire story in one sitting.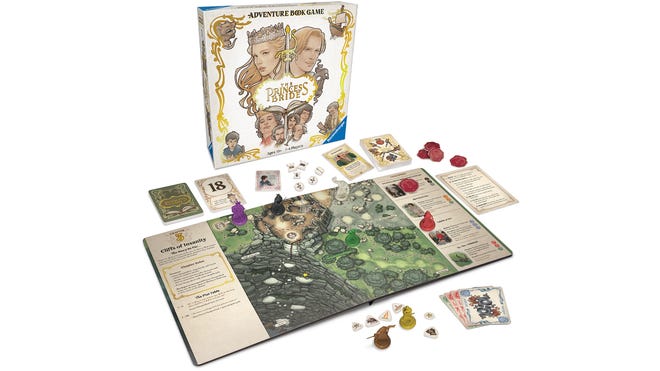 It's being published by Ravensburger, which has previously adapted other classic films including Jaws, Back to the Future and the canon of Disney animations in the Villainous series.
The Princess Bride Adventure Book Game has been given a release date of October 4th. It will be available at Target stores in the US, with wider availability yet to be confirmed. The game will cost $25.
It's not the first time The Princess Bride has been adapted for the tabletop. As well as a tie-in game released shortly after the film in 1988, the cult classic has been turned into several modern board games, card games and even a tabletop RPG.