Unlock! Star Wars takes the escape room game series to a galaxy far, far away
Make it out in time, you must.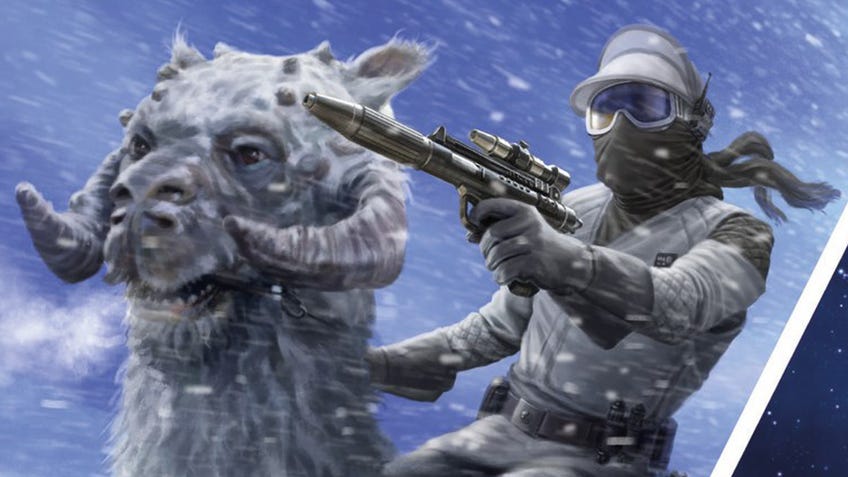 Unlock!, the escape room-in-a-box series, is visiting the universe of Star Wars in an upcoming spin-off.
Unlock! Star Wars was revealed by Asmodee France in a tweet that teased a box set containing three scenarios set in the galaxy far, far away. The artwork appears to show the frosty planet of Hoth seen in The Empire Strikes Back, a space battle involving TIE Fighters and a Star Destroyer, and Imperial stormtroopers riding a vehicle in a desert location.
Fin août, embarquez pour une galaxie lointaine, très lointaine….

Unlock! Star Wars, 3 aventures inédites pleines de vaisseaux, de droïdes et d'action ! pic.twitter.com/7YlWUWBE9e

— Asmodee France (@Asmodee_fr) June 15, 2020
According to French board game website TricTrac, Unlock! Star Wars will include adventures set during the original trilogy of films, as well as overlapping with prequel movie Rogue One - with the red-tinged world seen in the artwork said to be the desert moon of Jedha, which plays a prominent role in the film set just before Episode IV: A New Hope.
Each scenario is said to feature an original story outside of the films' main events based on different factions in the Star Wars universe: the Rebel Alliance, Empire and smugglers. The three adventures are said to be slightly easier than other Unlock! scenarios, varying between easy and medium difficulty.
The upcoming game is described as sticking to the formula of previous Unlock! titles, with players getting one hour to solve puzzles and escape their predicament. Physical item cards are combined to create codes, which are input into the free companion app (which doubles as a timer) to progress through each scenario.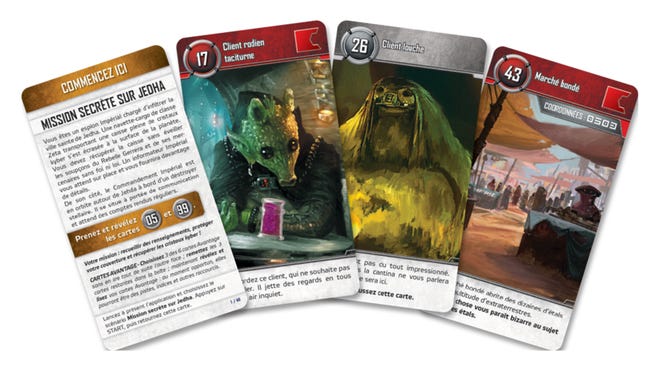 Following its debut in 2017, Unlock! has seen a number of box sets and individual escape rooms released, ranging from underwater adventures to deserted islands. Space Cowboys, the studio behind the series, has also veered into creating sets inspired by pop culture, including Unlock!: Heroic Adventures, which featured adventures inspired by Sherlock Holmes and Alice in Wonderland, and scenario The Adventurers of Oz, taking place in the setting of The Wizard of Oz.
Unlock! Star Wars is due for release in late August, according to Asmodee France - TricTrac dates it for August 23rd. A price and English-language edition are yet to be confirmed; Dicebreaker has reached out to Asmodee for further details.