First character from next Unmatched release revealed as Ghanaian warrior princess Yennenga
Battle of Legends, Volume 2 set to be released later this year.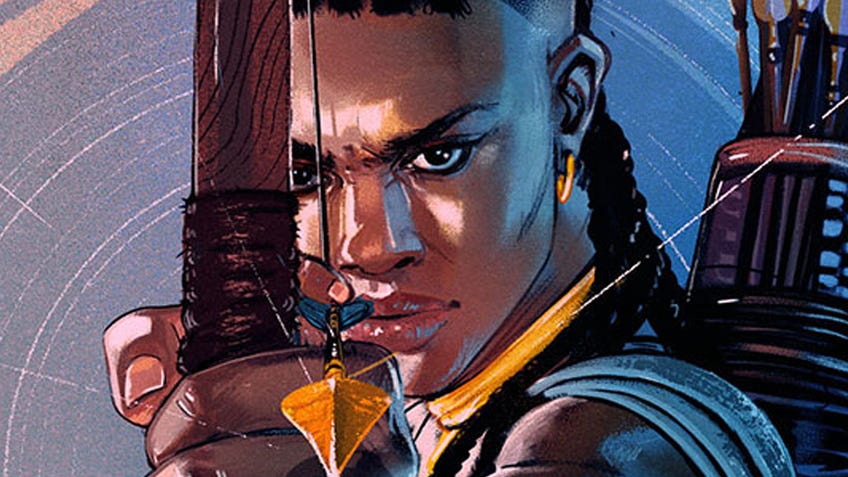 Unmatched: Battle of Legends, Volume Two, the upcoming entry in the battle board game series, has had its first playable character unveiled.
The character was revealed by Justin D. Jacobson - owner of the series' publisher, Restoration Games - via a tweet on the official Twitter account for the studio. Yennenga, a warrior princess from 14th-century northern Ghana - then known as Gambaga - who is considered an important figure in Burkina Faso, will be a playable character in Battle of Legends, Volume Two.
The announcement was followed by another tweet highlighting that Lollita Koech had been responsible for the cultural consultation on the character, as well as a video called The Legend of Princess Yennenga by HomeTeamHistory, a channel discussing African history and culture. The video tells the story of how Yennenga struck out on her own to start a family who would eventually found a centuries-old lineage whose descendants continue to hold positions of power in Ghana today.
That leaves just one final celebration for #Happy10kDay ... the dish! Hmmm, what could we show off? How does revealing one of the new heroes in our upcoming Battle of Legends, Vol. 2 set for Unmatched sound? One of their cards, too? With amazing art by @sleepcaptain? Done! pic.twitter.com/bSJBm6pc4E

— Restoration Games (@RestorationGame) March 16, 2021
An image of some card artwork for Yennenga, created by Zoë van Dijk, was included in the tweet from Restoration, showing the character notching an arrow against a potential opponent and displaying some text describing the card's effect - when an opponent is adjacent to Yennenga, she deals an additional two damage.
Unmatched is a tabletop series for two to four players that pitches famous and beloved characters from history and fiction against one another. The original release - Battle of Legends, Volume One - featured characters such as Alice from Alice in Wonderland and King Arthur who all came with their own unique decks and abilities. Players use these decks and abilities to move around the board and attack their opponents' figures, with Matt Thrower describing the game as a "compelling experience" in our review.
Unmatched was co-created by Rob Daviau - co-designer behind Pandemic Legacy: Season One and horror title Cthulhu: Death May Die - and Jacobson.
Besides the Unmatched series, Restoration is also known for publishing racing board game Downforce, family-friendly game Fireball Island: The Curse of Vul-Kar - which was also co-created by Daviau and Jacobson - and Stop Thief!
The reveal of Yennenga follows the announcement that future Unmatched expansions will feature playable characters designed by winners of a contest held by Restoration Games. These characters include magician Harry Houdini, the Genie of the Lamp, Rosie the Riveter and William Shakespeare, with release dates for the expansions yet to be confirmed.
Restoration Games will be revealing the three additional characters included in Unmatched: Battle of Legends, Volume Two over the next few months.