Social deduction classic Werewolf gets a live-action movie adaptation - of sorts - in upcoming horror-comedy Werewolves Within
Based on VR game reimagining of tabletop hidden role gem.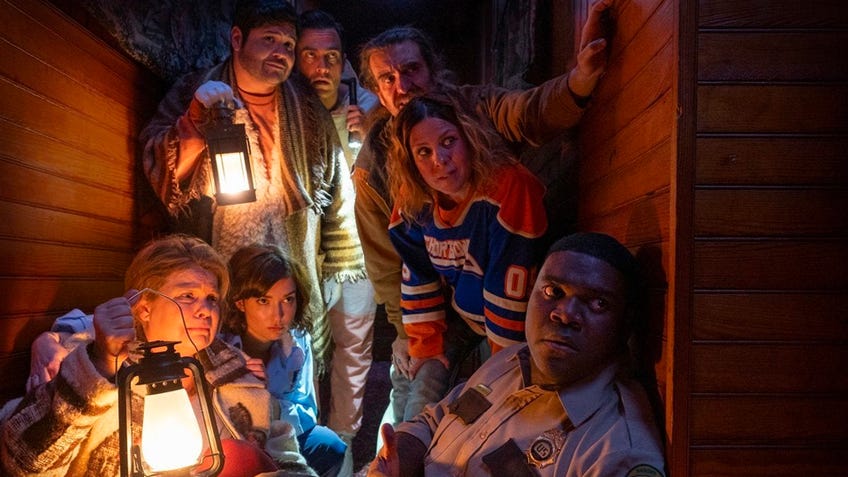 An upcoming live-action movie looks to bring the lycanthropic investigation and elimination of classic social deduction board game Werewolf to the big screen.
Werewolves Within is actually an adaptation of a virtual reality game by the same name developed by Red Storm Entertainment and published by Assassin's Creed maker Ubisoft. That game, however, hews closely to the familiar tabletop title Werewolf, with players taking on the various roles of inhabitants in the village of Gallowston as it's beset by hidden werewolves.
As in classic tabletop Werewolf - sometimes also known as Mafia - it's up to the group of players to sniff out the secret lycantropes among them, while avoiding falsely blaming and dooming innocent humans. Each role has a unique ability, from The Watcher to The Gossip, while the werewolves must work together or alone to slyly deflect suspicion. Players can whisper and make speeches in the virtual environment, with their head and body movements mapped to the digital characters using VR headsets and controllers.
Werewolves Within's upcoming live-action film spin-off comes courtesy of independent studio IFC Films, along with director Josh Ruben and writer Mishna Wolff, who have turned the social debating and finger-pointing of Werewolf into a wise-cracking whodunit set in the modern town of Beaverfield.
The film sees the town's inhabitants snowed in together and needing to root out a killer among them; the first teaser trailer introduces a handful of the quirky residents and the threat they face.
As reported by Dicebreaker sibling site Eurogamer, the movie includes some familiar faces from TV shows including Veep, Orange is the New Black, Russian Doll and True Detective, with Milana Vayntrub, Cheyenne Jackson and Michaela Watkins leading the cast.
Werewolves Within will see a release in US cinemas on June 25th, followed shortly by an online release on July 2nd.