Critical Role's Mighty Nein are coming to Amazon Prime's television screens
Get ready to shout "fluffernutter!"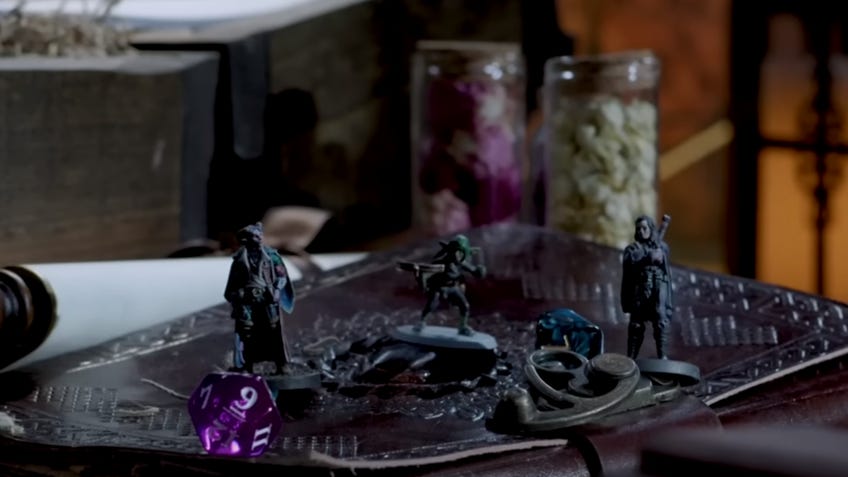 A television series based on the adventures of the Mighty Nein – the party from campaign two of Critical Role – is coming to Amazon Prime.
Revealed via a teaser trailer released yesterday, Mighty Nein will be a television adaptation of the second campaign of Critical Role, a Dungeons & Dragons actual play series starring a cast of voice actors. Titmouse, the animation studio behind the animated series The Legend of Vox Machina – which is based on Critical Role's first campaign – will be partnering once again with Critical Role and Amazon Studios to produce Mighty Nein. Production on the upcoming series will reportedly begin "shortly," with no details available regarding plot, casting or elements. (Thanks Variety.)
Mighty Nein is set to be produced by Tasha Huo, alongside Critical Role cast members Sam Reigel and Travis Willingham. Titmouse's Chris Prynoski – who has previously worked on The Legend of Vox Machina – Shannon Prynoski, Antonio Canobbio and Ben Kalina, whose credits include Netflix's own animated series Big Mouth, have been named as executive producers on the series.
The teaser trailer announcing Mighty Nein by Amazon Studios.
Alongside Mighty Nein, Amazon Studios has announced a multiyear exclusive deal with Critical Role, which will include any television projects from the company as well as first-look on any film deals. This means that Critical Role will need to show any film ideas it has to Amazon Studios, before sharing them with other production companies. No film projects or additional projects have been revealed as of yet. However, it was confirmed that Critical Role's production banner, Metapigeon, would be working with Amazon Studios to "partner with talented creatives on a new slate of projects, both in and outside of the Critical Role universe."
Critical Role is an actual play series – when a playthrough of a tabletop roleplaying game is filmed – that uses the Dungeons & Dragons 5E gameplay system. Beginning as a game between friends, Critical Role has become a multi-media company – producing merchandise and tabletop games. The show stars aforementioned actors Reigal and Willingham, as well as Laura Bailey – best known for her role in The Last of Us Part II – Marisha Ray, Liam O'Brian and Ashley Johnson, who plays Ellie in The Last of Us Part I and Part II. Matthew Mercer, who voices Cole Cassidy in Overwatch, is the party's Dungeon Master and the person largely responsible for the world of Critical Role.
Liv shares her thoughts on the first season of The Legend of Vox Machina.
The Mighty Nein is the party name for the characters featured in the second campaign of Critical Role. Including the likes of Jester Lavorre – a tiefling bard played by Laura Bailey – and Nott the Brave, a goblin who is played by Sam Reigal, the Mighty Nein are a group of criminals and outcasts who embark on various adventures together in the continent of Wildemount.
The Legend of Vox Machina is an animated television series airing on Amazon Prime. Currently on its second season, the series will reportedly receive one final season before it ends to make way for Mighty Nein. Though Meehan wasn't a fan of The Legend of Vox Machina, Liv found the series to be an entertaining adaptation of Critical Role's first campaign.
There is yet to be a release date for the first season of Mighty Nein.