Find board game recommendations, D&D party members and more on the Dicebreaker Discord
Chat with fellow board game, tabletop RPG and trading card game lovers!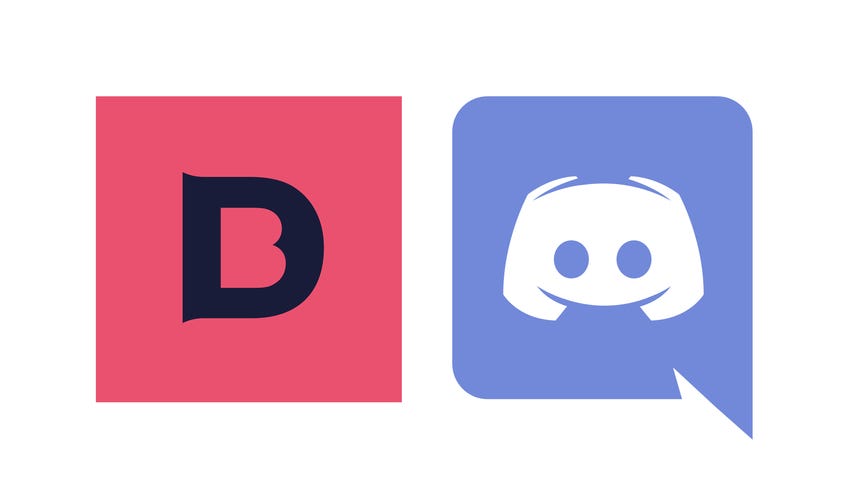 Dicebreaker now has its own Discord server!
Fans of the website and YouTube channel can now chat with us, and each other, over on our very own Discord server. The Dicebreaker Discord server is the perfect place to connect with other people who love tabletop gaming – whether you're looking for recommendations on great board games, suggestions for which cards to put in your next Magic: The Gathering deck or ideas on the character you're going to create for your next Dungeons & Dragons campaign.
People who want to join will need to have a Discord account, have Discord downloaded on their device of choice and accept the server rules before they can join. The Dicebreaker Discord server rules are really important as they're what help us keep it a safe place for everyone. If you're planning on becoming a part of the server we ask that you follow our rules, play nicely and treat everyone with respect. Thanks to our lovely Discord moderators for helping make the server a great place to be in.
Watch on YouTube
Dicebreaker Discord members will be able to get alerts on the latest videos released on the Dicebreaker YouTube channel.
The Dicebreaker Discord server has multiple text channels for you to dive into! Whether you're just looking to introduce yourself, chat about what you're playing, share some board game/TRPG/TCG/miniatures game suggestions, find players for games, show off a picture of the Warhammer miniature you've just painted or even talk about non-tabletop stuff like music, video games, films and more. There are also channels for organising meet ups around Dicebreaker-adjacent events like MCM London Comic Con, PAX Unplugged and EGX.
Other channels will provide you with updates on the latest articles published on Dicebreaker.com, videos released on our YouTube channel – www.youtube.com/@dicebreaker - as well as upcoming streams on our YouTube and Twitch channels. Players looking for exciting Kickstarter projects and great deals on tabletop games will be able to keep an eye on things through our Discord Server as well.
Dicebreaker members will have access to exclusive channels including a text channel just for members to chat, and a channel wherein members are able to ask the Dicebreaker team any questions they might have.
The voice channels in the Dicebreaker Discord will provide players with a place to chat during live-streams.
There is a collection of voice channels that Dicebreaker Discord people can join to talk on live during Dicebreaker events – such as watching along with our videos – as well as for your own events like Friday Night Magic, Dicepainter and any RPG sessions you might organise.
If you're looking to share your love of tabletop gaming with like-minded individuals, keep up to date with everything Dicebreaker and maybe even find some new friends: then why not join the Dicebreaker Discord now: https://discord.com/invite/AeHhRqBJBC.