Welcome Liv, Dicebreaker's new video producer!
Making the video team a terrific trio.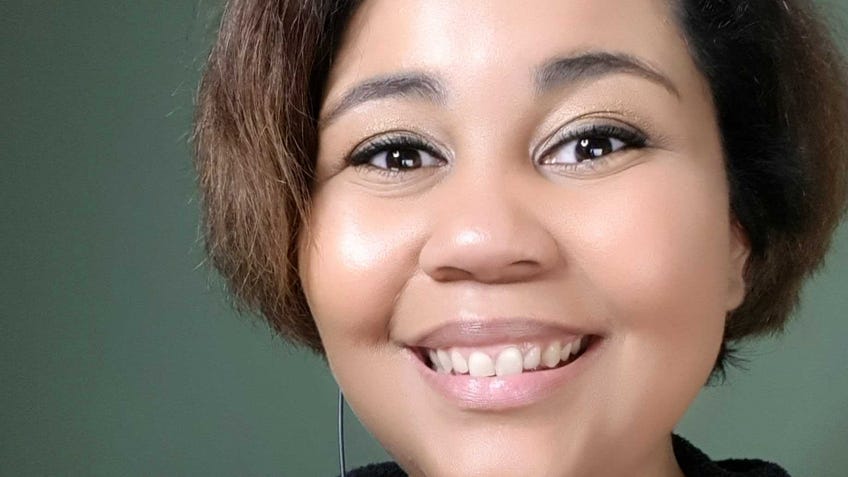 It's very exciting news for the Dicebreaker team today, as we welcome a new video producer to the crew. Hello and welcome, Olivia Kennedy!
Liv joins us with a wealth of board game and RPG knowledge, especially when it comes to Dungeons & Dragons - where she plays a multiclassed bard/rogue water genasi, if you're wondering - and spooky horror games, having introduced the team to slasher-fest Camp Grizzly during her interview.
As well as her obvious love of games, Liv has an absolutely electric and delightful personality that meant she instantly clicked with the rest of the Dicebreaker team's chaotic humour. We can't wait to bring Liv's endless energy and enthusiasm to our videos, and for you all to see what the newly-expanded team gets up to in the weeks and months to come.
Liv will soon be a familiar face on Dicebreaker's YouTube channel alongside Alex Lolies and Wheels - as well as Alex Meehan and me - where she'll no doubt introduce us to more of her favourite games as well as joining the antics of whichever RPG we play next. There's a very good chance you might see Liv pop up here and there on the website and will definitely see her on-stage with the team at events such as PAX once they're a thing again.
We'll be celebrating Liv's first week with a proper introduction video on the YouTube channel in a few days, as well as a team stream on Thursday from 2pm BST and the newly-live Dicebreaker Podcast at 2pm BST on Friday.
For now, please join us in welcoming Liv to team Dicebreaker in the comments!