PC giant Steam's Digital Tabletop Festival features Warhammer, Wingspan, Call of Cthulhu and Munchkin creators
Taking place at the end of the month.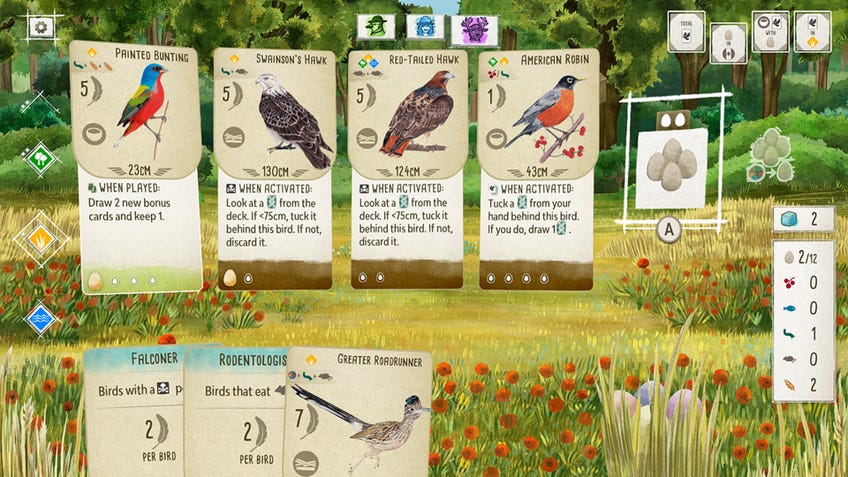 PC game marketplace Steam has announced a new online event showcasing digital tabletop games set to take place at the end of the month.
The Steam Digital Tabletop Fest will include playthroughs - virtual rather in-person, of course - of digital board games and other games "that explore the fusion between physical and digital". There'll also be panels, talks and other sessions with some of the designers, developers and creators behind both the original tabletop titles and their digital counterparts.
Among the notable names slated to appear during the six-day festival are Wingspan creator Elizabeth Hargrave, Munchkin and Car Wars designer Steve Jackson, Call of Cthulhu RPG and Cthulhu Wars creator Sandy Petersen, and Games Workshop co-founder Ian Livingstone, who will be talking to Dicebreaker's very own Wheels about his involvement in the creation of Warhammer and more.
In terms of games, there'll be a preview of the next major update for Gloomhaven's digital version with the devs behind the hit dungeon-crawler's app, a discussion with Plague Inc: Evolved designer James Vaughan about adapting the digital game into a tabletop release and a look at turn-based strategy game Othercide.
More generally, there'll be panels talking about the use of Mars and the Cthulhu mythos in games, while author Simon Parkin will chat about the board game used by the Allies in World War II that served as inspiration for his book A Game of Birds and Wolves.
The Steam Digital Tabletop Fest will be held from October 21st to 26th and is being co-produced by Auroch Digital, which has previously brought tabletop games Achtung! Cthulhu and Ogre to the virtual world. More sessions are due to be announced in the run-up to the event. The talks and panels will also be uploaded after their live broadcast, so you can catch up if you miss anything.