Social RPG app Role is opening up early access and adding custom game support this week
Ahead of full launch next spring.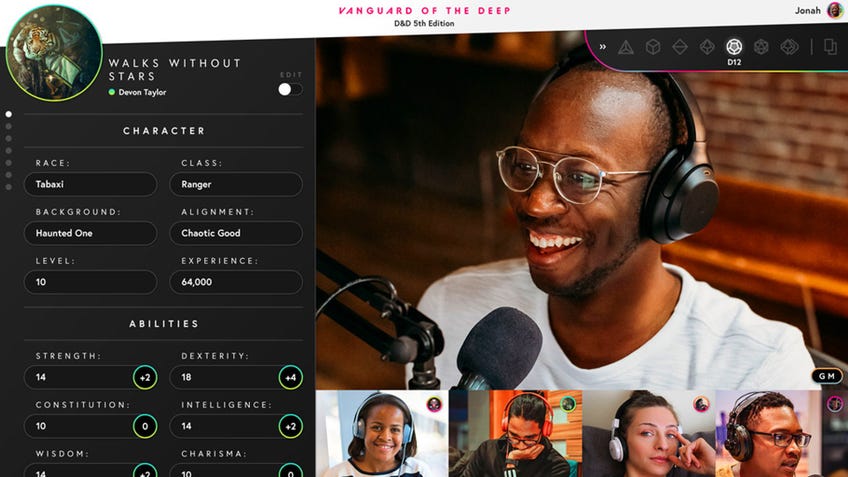 Role, the online RPG app that launched on Kickstarter earlier this year with the aim of offering a 'dating app for roleplaying groups', is opening up early access to anyone who wants to give it a go.
Similar to online platforms such as Roll20, Role combines video and voice chat with RPG-specific digital utilities such as interactive character sheets, virtual dice rollers, a deck of cards, maps and other drag-and-drop tools in a shared environment it calls "The Table".
The full app will feature dedicated networking tools designed to help players find others to form a roleplaying group with, including the ability to search by a specific game or genre, players' level of experience, or the difficulty of a ruleset.
BIG NEWS: Have you been waiting for your chance to play on Role?? Starting November 27 Early Access will be OPEN TO ALL! Keep an eye out this weekend for special Black Friday sign-up pricing, as well as the launch of one of our most anticipated features... pic.twitter.com/yicLw2Zq0r

— Role (@roleapp) November 25, 2020
Role successfully funded on Kickstarter over the summer, with early access available to those who backed the app. (Disclaimer: I was among those who backed Role on Kickstarter to gain early access.) In a tweet, its developers announced that early access would open up to anyone from this Friday, November 27th, with "special Black Friday sign-up pricing" to be revealed.
As well as opening up early access, Role's developers said that the app would be updated this weekend to add support for custom game templates, allowing players and creators to create character sheets and other assets for any RPG, including homebrew content. The sheets include the ability to automate certain actions in-game, as with the pre-made sheets included with the app.
The full release of Role will feature a marketplace with exclusive content - among the releases planned during its first year are supplements for RPGs Lancer, Masks and Swordsfall. The app is said to be fully DRM-free, allowing for any game to be played using the platform and any content purchased via the marketplace to used outside of it.
It was previously announced that Role would launch with a free entry tier, with an optional premium subscription adding features such as additional players, unlimited Tables and expanded support for custom assets. The launch is planned for May 2021.