Almost 40% people are playing more tabletop games since before the lockdown, with interest in D&D increasing to 85%
Interest in Warhammer also up.
A recent survey has found that people are playing more tabletop games since before the lockdown period over 2020.
In a survey conducted by Merchoid – which involved 1,479 "entertainment fans" - it was discovered that 37% of the people who responded to the study were spending more time on playing tabletop games since before the lockdown period.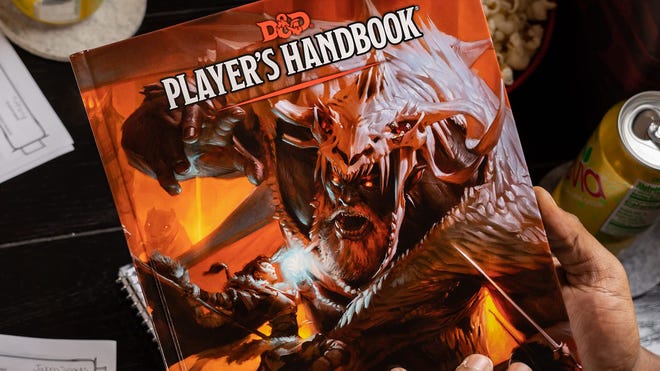 In 2020, much of the world remained in their homes and amongst their households in response to the Covid-19 Pandemic, thereby restricting people's opportunities to socialise with one another. Since 2021, lockdown restrictions across the world have lessened, with most countries now enforcing little to no lockdown measures. As such, people have been able to socialise in larger groups and outside of their households, with many tabletop gaming conventions opening up and removing Covid-19 restrictions and measures.
The survey found that 76% of the respondents believed that "in-person interaction" was "essential" to their enjoyment, alongside the almost 40% of respondents who are playing more tabletop games. As well as tabletop games in general, attention towards tabletop roleplaying games such as Dungeons & Dragons has increased, with the survey identifying that interest has increased by 85% since 2020 and revenue for D&D publisher Wizards of the Coast growing by 46.1%.
Watch on YouTube
Dicebreaker discusses the best tabletop games at Gen Con 2023.
Interest in miniature wargames such as the Warhammer franchise has also increased by 49% since the pandemic – with Games Workshop reportedly seeing a 53.8% increase in revenue since 2020.
Tabletop gaming conventions such as Gen Con have also seen an increase in attendance over the last three years. This year's Gen Con – which took place earlier this month – saw its largest ever attendance, with a record-breaking number of people, over 70,000 of them, arriving at the Indianapolis convention, which has now confirmed that it plans to hold events in the city until 2030.