Introduce Critical Role monsters and allies to your D&D campaigns with upcoming miniatures collection
Small but Mighty.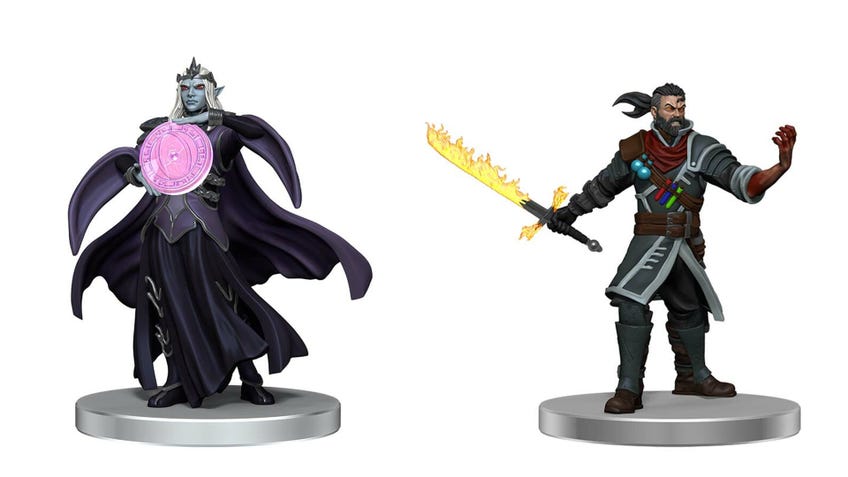 Enemies and allies from the world of hugely popular D&D actual play series Critical Role are being recreated in plastic in an upcoming collection of miniatures.
Due to be released in a series of sets, the creatures and peoples of Exandria - the world in which the second season of Critical Role takes place - will be manufactured as pre-painted miniatures designed to be used in roleplaying games such as Dungeons & Dragons. The Exandria collection will feature a variety of friendly and unfriendly beings from across the Critical Role world, including a "gargantuan" sized Udaak monster.
Other upcoming miniatures in the series include a figurine of a Blood Hunter - the unique D&D class created by actor and Critical Role DM Matthew Mercer - and several members of the Clovis Concord, Dwendalian Empire and Kryn Dynasty, as well as figures of subclasses such as the Dunamancy Wizard and Chronurgy Wizard.
Released alongside these friendlier parties will also be a rogues' gallery of monsters that the Mighty Nein, the party starring in the second season of Critical Role, have faced throughout their adventures. These include an Aeorian Absorber - a terrifying skinless dog with an eyeball on the end of its tail - Core Spawn Crawler, Shadowghast and enormous Swavain Basilisk, to name but a few.
Critical Role is a show in which a group of actors - including Laura Bailey (Marvel's Avengers, The Last of Us Part II), Ashley Johnson (The Last of Us Parts I and II) and Travis Willingham (Spider-Man: Miles Morales, Marvel's Avengers) - play Dungeons & Dragons 5E together. The series is currently on its second season, with an upcoming animated television show due to air on Amazon Prime and several tabletop adaptations set to be released by Darrington Press later this year.
The Exandria miniatures are being created by WizKids, the studio responsible for the HeroClix series of licensed miniatures, as well as several board games including the Dungeons & Dragons Adventure series and the fourth edition of horror board game Fury of Dracula.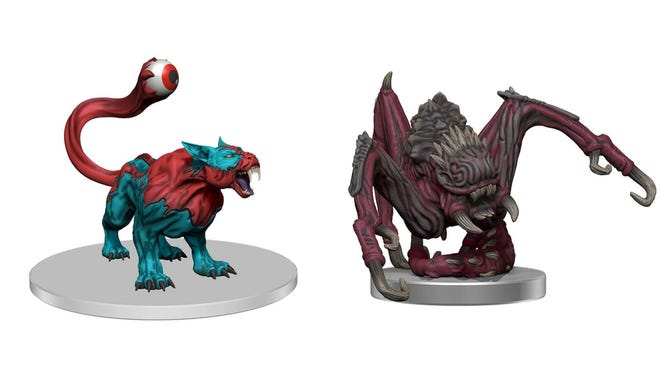 Besides WizKids, official Critical Role miniatures have also been released by Steamforged Games, the company behind titles such as Resident Evil 2: The Board Game and Horizon Zero Dawn: The Board Game. Steamforged has released sets of figurines based on both Vox Machina - the party featured in the first season of Critical Role - and the Mighty Nein.
The first six box sets of the Exandria miniatures from WizKids - including the Monsters of Wildemount sets I and II and three separate Factions of Wildemount boxes - will be released this spring.